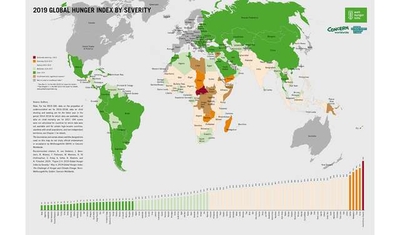 India ranked 102 in Global Hunger Index
India slipped to the 102 spots in the Global Hunger Index which features 117 countries, according to Concern Worldwide-agency that compiles the report. Central African Republic topped the report. 9 countries of concern were omitted due to lack of data.
Did you Know
17 countries shared the top rank.