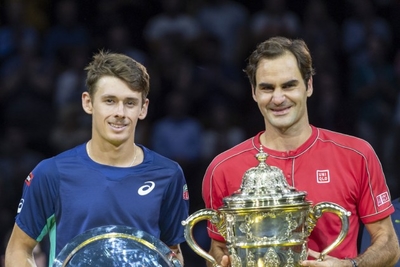 Roger Federer Wins 10th Swiss Open Crown, Career Title No. 103
Top-seeded Federer, 38, won the Swiss Open for a 10th time, beating 20-year-old Alex de Minaur of Australia, 6-2, 6-2, for his fourth title of 2019 and the 103rd title of his career. Jimmy Connors is the all-time men's leader with 109 tournament wins.
Did you Know
Dominic Thiem beat Diego Schwartzman to grab Vienna Open title.