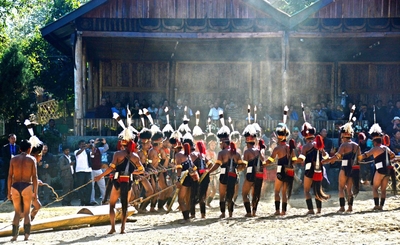 20th Edition of Hornbill Festival begins in Nagaland
The Hornbill Festival has begun at Naga Heritage Kisama in Nagaland. It is the 20th edition of the festival. It is an annual tourism promotional event to showcase the state's traditional & rich cultural heritage in all its ethnicity, diversity & grandeur.
Did you Know
Nagaland: Chief Minister - Neiphiu Rio; Governor – RN Ravi.