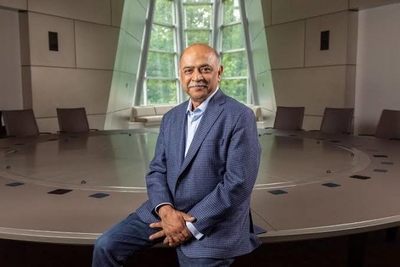 Arvind Krishna appointed CEO of global tech giant IBM
Indian-origin Arvind Krishna has been appointed as the new CEO of American IT giant IBM, succeeding Ginni Rometty. The 57-year-old Arvind will take over on April 6. Rometty had been IBM's Chairman, President and CEO, will retire after almost 40 years.
Did you Know
Krishna joined IBM at the end of 1990.