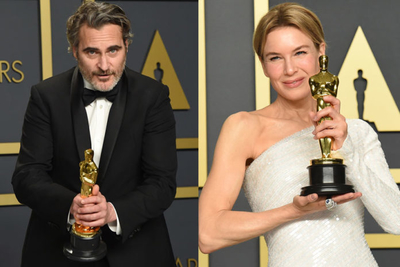 Oscars 2020: Joaquin Phoenix wins best actor trophy, Renee Zellweger best actress
Joaquin Phoenix & Renee Zellweger won the best actor & actress trophies respectively at the 92nd Academy Awards ceremony at Dolby Theatre in Los Angles. Director Bong Joon Ho bagged the best director Oscar for his sensational class satire 'Parasite'.
Did you Know
Parasite- 1st foreign-language movie to win Best film award.