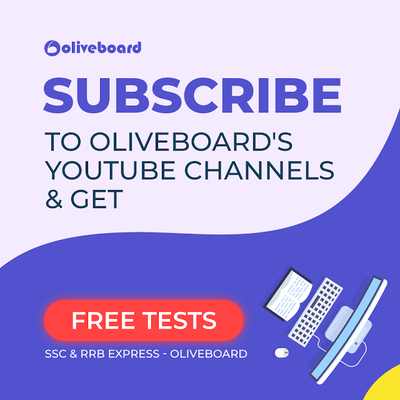 OliveBoard: Subscribe & Get Free GK Tests
Subscribe to Oliveboard's Youtube Channels and Get Tests free. Please follow the steps mentioned in this link: https://www.oliveboard.in/youtube.html. SSC & RRB Express - Oliveboard & OliveBoard's main channels are to be subscribed.
Did you Know
OliveBoard users increase their scores by +16 after 9 tests.