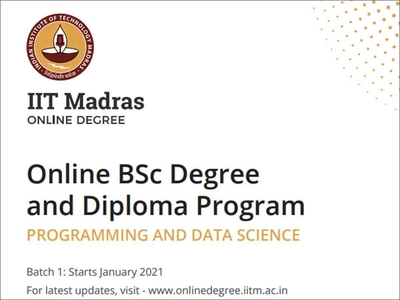 IIT Madras launches world's first online BSc degree in Programming and Data Science
IIT Madras launched an online BSc degree course on Programming & Data Science which is the world's first such programme. The Programming and Data Science course was launched by HRD Min. Ramesh Pokhriyal. Data Science is one of the fastest-growing sectors.
Did you Know
Anil Sahasrabuddhe, Chairman, AICTE.