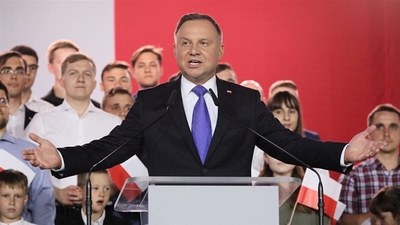 Poland's incumbent Andrzej Duda narrowly wins presidential vote
Andrzej Duda, Poland's conservative, populist incumbent, has narrowly won the presidential election. Duda,who is backed by the ruling right-wing Law and Justice party (PiS), won 51.21 percent of the vote, liberal Warsaw Mayor Rafal Trzaskowski, got 48.79%.
Did you Know
Poland Capital- Warsaw , Currency- Zloty.