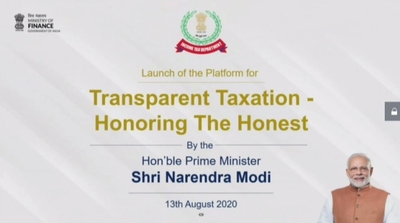 PM Modi to launch platform for Transparent Taxation 'Honouring the Honest'
Prime Minister Narendra Modi to launch the platform for "Transparent Taxation - Honouring the Honest" via video conferencing. This is to strengthen the efforts of reforming and simplifying tax system. It aims to benefit several honest taxpayers.
Did you Know
Department of Revenue works under the Ministry of Finance.