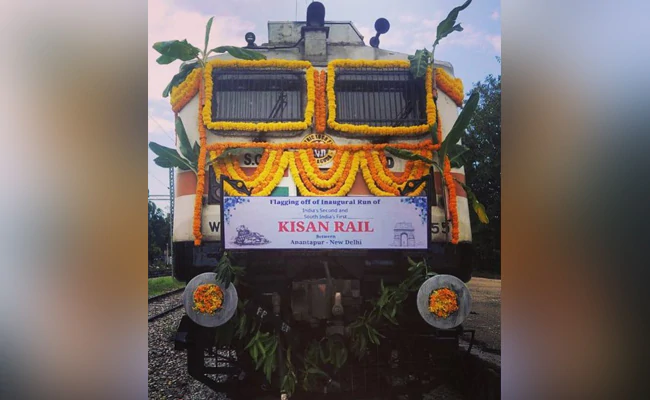 Kisan train to transport agri products from Andhra Pradesh to Delhi flagged off
India's second and South India's first Kisan Train was flagged off to provide a seamless supply of perishable produce. The first Kisan Rail flagged off in August 2020 runs between Maharashtra and Bihar. It aims to help in doubling farmers' income by 2022.
Did you Know
Kisan Rails were announced in the 2020-21 budget.