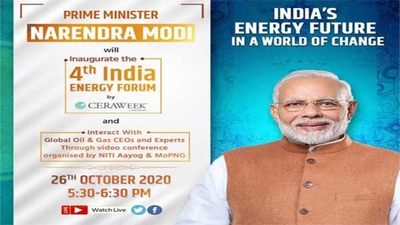 PM Modi Inaugurates 4th edition of India Energy Forum
PM Narendra Modi inaugurated the 4th India Energy Forum by CERAWeek organised by HIS Markit. The theme of this edition is "India's Energy Future in a World of Change". According to PM, India is the 3rd largest & fastest growing market in domestic aviation.
Did you Know
Indian carriers to increase their fleet size to 1200 by 2024.