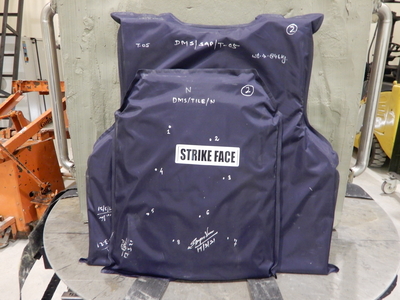 DRDO lab develops lightweight Bullet Proof Jacket for requirements of Army.
DRDO lab Defence Materials and Stores Research and Development Establishment (DMSRDE),Kanpur has developed lightweight Bullet Proof Jacket (BPJ) weighing 9.0 kg, meeting the qualitative requirements of Indian Army. It was tested at Terminal Ballistics Research Lab in Chandigarh.
This technology reduces the weight of the medium sized BPJ from 10.4 to 9.0 kg.
Did you Know