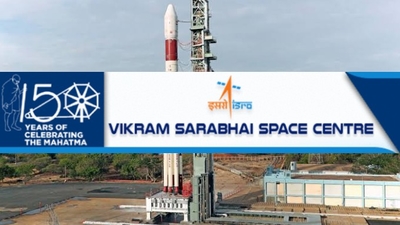 Prana, VaU, Svasta, And Shwaas: ISRO's VSSC Develops Ventilators, Oxygen Concentrator
ISRO's VSSC has developed three different types of ventilators & an oxygen concentrator. Prana is meant to deliver respiratory gas to the patient by automated compression of an Ambu bag,Svasta is designed to work without electric power, and the VaU is a low-cost ventilator equivalent to commercially available high-end ventilators.Portable medical oxygen concentrator-Shwaas.
Did you Know
Vikram Sarabhai Space Centre (VSSC) in Thiruvananthapuram, director S Somanath.