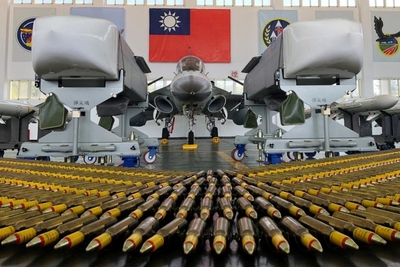 Iron Dome, an air defence system developed by Rafael Advanced Defence System, intercepts drone during combat for the first time
Israel's Iron Dome air defense system has intercepted a drone belonging to the Hamas militant group, a first for the platform.
Israel touted new capabilities for Iron Dome over the last year, including a drill where it worked alongside other air defense systems to confront multiple threats and another exercise this year during which it downed unmanned aerial systems.
Did you Know
The Iron Dome was deployed in 2011.