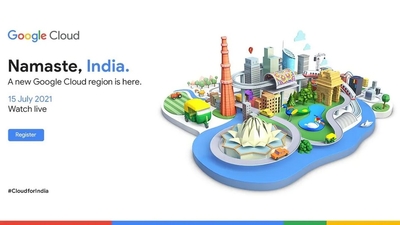 Google announces its second Google Cloud Region in Delhi NCR
Google Cloud launched its new cloud region in Delhi-NCR (National Capital Region) to serve its customers in India and Asia-Pacific. This new Google Cloud region is the second such in India after Mumbai and the 10th in Asia-Pacific.
As the second cloud region, customers are expected to benefit from improved business continuity planning, while maintaining data sovereignty.
Did you Know
Totally, 26 Google Cloud regions are present across the world.