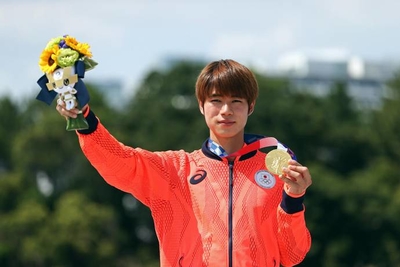 Japan's Yuto Horigome wins first ever Olympic gold medal in skateboarding
Japan's Yuto Horigome has won the first ever skateboarding competition at the Olympic Games, taking gold in men's street event at the Ariake Urban Sport in Tokyo.Yuto overcame a shaky start to pocket the gold with 37.18 points.
Yuto Horigome (Japan) (37.18 pts), 2. Kelvin Hoefler (Brazil 36.15 pts), 3. Jagger Eaton (USA 35.35 pts).
Did you Know
Japan's Momiji Nishiya- 1st Women's Olympic Skateboard champion.