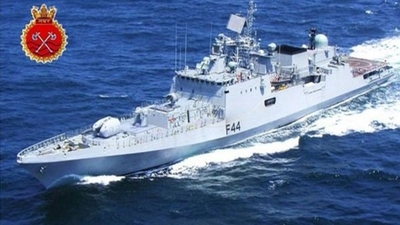 INS Tabar participates in Indra Navy-21
12th edition of exercise INDRA NAVY, a biennial bilateral maritime exercise between Indian Navy and Russian Navy was held in the Baltic Sea from 28 to 29 July 2021.
Initiated in 2003, Ex INDRA NAVY epitomises the long-term strategic relationship between the two navies.
This exercise was undertaken as part of visit of INS Tabar to St Petersburg for 325th Russian Navy Day.
Did you Know