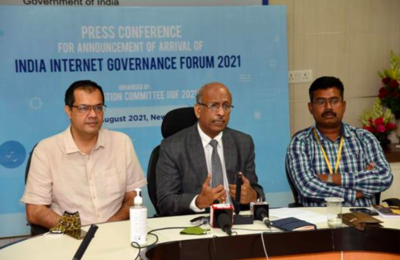 India to host the first Internet Governance Forum in the country
National Internet Exchange of India (NIXI), Ministry of Electronics & Information Technology(MeitY) and the Chairman of the Coordination Committee, India Internet Governance Forum 2021 (IGF), announced the launch of India Internet Governance Forum (IIGF) -2021. IIGF-2021 will be planned for 3 days and the theme of this year's meeting is Inclusive Internet for Digital India.
Did you Know
The Multi Stakeholder concept is well adopted by IGF under the United Nations.