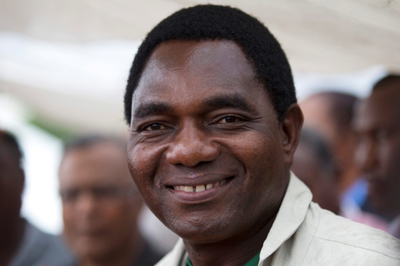 Zambia's opposition leader Hichilema wins presidential election
Zambia's newly elected leader Hakainde Hichilema has been sworn in after an election victory hailed as a rare triumph over authoritarianism and a milestone in African democracy.
On his sixth bid for the presidency, Hichilema defeated the incumbent Edgar Lungu.
The victory is the 17th opposition win in sub-Saharan Africa since 2015.
Did you Know
Capital of Zambia:- Lusaka;
Currency of Zambia:- kwacha