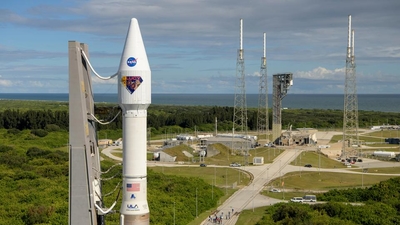 Nasa launches Lucy spacecraft, first space mission to study Trojans Asteroids
Nasa launched Lucy spacecraft, the first space mission to study the Trojans Asteroids. Lucy will journey for 12 years, observing one main belt asteroid and seven Trojan asteroids.
The swarms of Trojan asteroids associated with Jupiter are thought to be remnants of the primordial material that formed the outer planets.
Did you Know
Jupiter Trojan asteroids are leftover raw materials from the formation of big planets