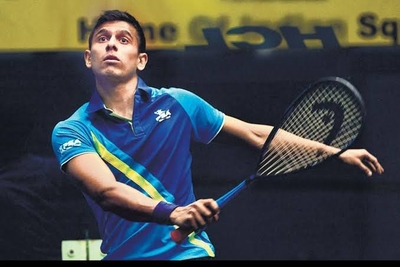 Saurav Ghosal beats top seed Miguel Rodriguez to become 1st Indian to win Malaysian Open squash championships
Saurav Ghosal made history as he became the 1st Indian to win the Malaysian Open Championships after beating Miguel Rodriguez in the men's singles final.
Ghosal had defeated V Crouin of France 3-0 in the semifinal after crushing L Serme & M Gamal by the same scoreline in the quarterfinals & pre-quarterfinals respectively.
He beat Miguel Rodriguez 11-7, 11-8, 13-11 in final.
Did you Know