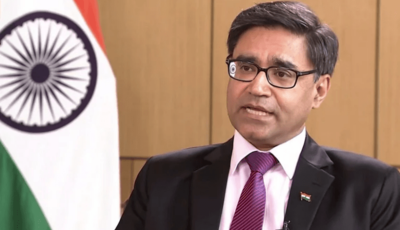 Diplomat Vikram Misri Appointed As Deputy National Security Advisor
China expert and former Indian envoy to Beijing Vikram Misri has been appointed as the Deputy National Security Advisor (NSA) in the National Security Council Secretariat.
Misri, an expert on China's issue is a 1989 batch IPS officer will succeed Pankaj Saran. He will report to national security adviser Ajit Doval.
Did you Know
In 2012, he was appointed the private secretary to Prime Minister Manmohan Singh.