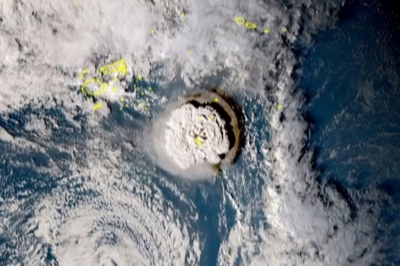 Shockwave from Tonga volcanic eruption recorded in Chennai
A violent eruption of an underwater volcano in Polynesian kingdom Tongo (South Pacific island) has spread shock waves around the world.
The Hunga Tonga-Hunga Ha'apaii volcano has erupted regularly over the past few decades. During events in 2009 and 2014/15 hot jets of magma and steam exploded through the waves.
This volcano is known as a subduction volcano.
Did you Know
Tonga - Capital: Nuku'alofa; Currency: Tongan paʻanga