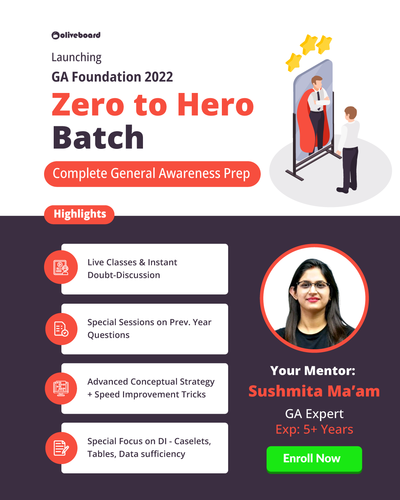 Oliveboard's GA-Foundation: Module-wise Foundation Courses for Bank & Insurance Exams
1- Live Classes by Top Faculty
Learn all the concepts, tricks and tips from the comfort of your home.
2- Live Practice Sessions [LPS] by Experts
Compete with fellow aspirants in real-time interface for live practice moderated by Experts.
3- Latest Pattern Questions for all Topics
All classes and practice sessions are based on the latest pattern questions.
Did you Know