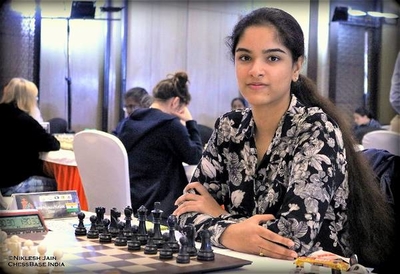 Priyanka Nutakki becomes the 23rd Woman Grandmaster of India
19-year-old Priyanka Nutakki from Vijayawada, Andhra Pradesh secured her final WGM-norm at MPL 47th National Women Chess Championship. She scored 7.0/9, performed at 2348 to become India's latest Woman Grandmaster in March 2022.
Priyanka Nutakki scored her first WGM-norm in January 2019 and crossed the 2300 rating criteria in the next two months.
Did you Know
India's first Woman Grandmaster- Subbaraman Vijayalakshmi.