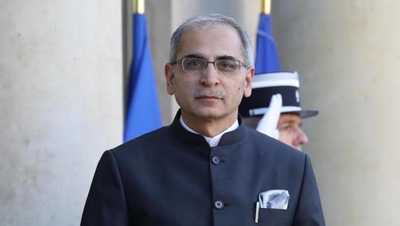 Vinay Kwatra is new Foreign Secretary, Harsh Shringla coordinator for 2023 G-20
Indian Ambassador to Nepal Vinay Mohan Kwatra takes over as the new Foreign Secretary of India while present incumbent Harsh Shringla is expected to take over as Coordinator of the G-20 summit, scheduled to take place in New Delhi in November 2023.
Vinay Kwatra was former ambassador to France and has worked in Prime Minister's Office of Sh. Narendra Modi as Joint Secretary.
Did you Know
Chokila Iyer- India's 1st woman Foreign Secretary.