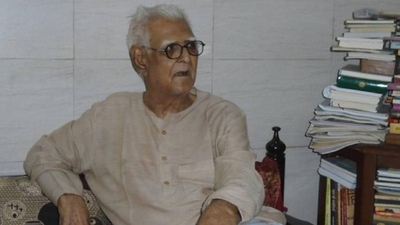 Ramdarash Mishra selected for Saraswati Samman 2021
Noted poet and litterateur Prof Ramdarash Mishra will be awarded the prestigious Saraswati Samman, 2021, for his collection of poems 'Mein to Yahan Hun', the KK Birla Foundation announced.
Instituted in 1991, It carries a citation, a plaque, and a cash prize of ₹15 lakhs.
The recipient is chosen by a selection committee, whose current head is Dr Subhash C Kashyap.
Did you Know