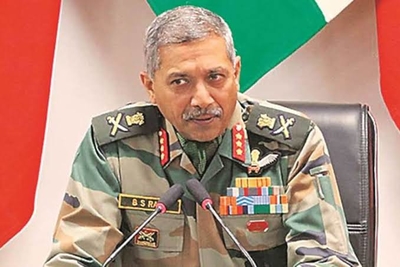 Lt Gen BS Raju appointed new Vice Chief of Indian Army; to assume charge on May 1
The government appointed Lieutenant General Baggavalli Somashekar Raju as the new Vice Chief of Army Staff (VCOAS).
Lt Gen Raju replaces Lieutenant General Manoj Pande, who has been appointed as the next Chief of Army Staff. Lt Gen Pande will also take over as the 29th Army Chief on May 1.
Did you Know
Lieutenant General P.P. Kumaramangalam was the first VCOAS.