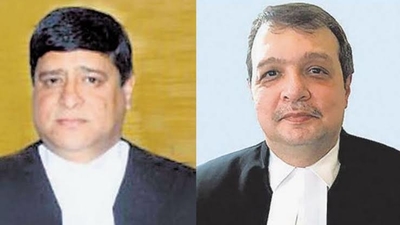 Supreme Court gets 2 new judges, set to regain full strength of 34
Gauhati High Court Chief Justice Sudhanshu Dhulia and Gujarat High Court Judge Justice Jamshed Burjor Pardiwala have been appointed as judges of the Supreme Court.
The Supreme Court will have its full sanctioned strength of 34 judges until the retirement of Justice Vineet Saran on May 10.
Did you Know
Justice B.V. Nagarathna, is in line to be the first woman CJI.