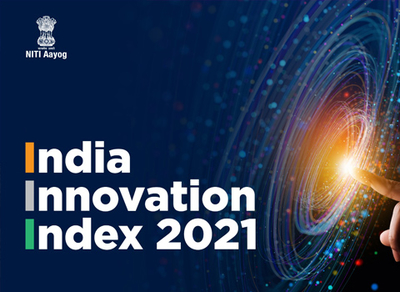 India Innovation Index 2021: Karnataka, Telangana, Haryana bag top 3 ranks among major states
Karnataka, Telangana and Haryana have been ranked as the top three states among 17 major states in Niti Aayog's third innovation index.
States and Union Territories were divided into '17 Major States', '10 North-East and Hill States', and '9 Union Territories and City States', for effectively comparing their performance.
Niti Aayog CEO - Parameswaran Iyer.
Did you Know
Niti Aayog's Vice Chairman - Suman Bery.