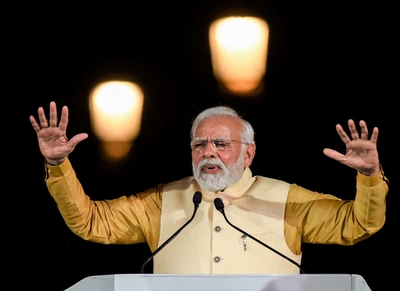 PM Modi Virtually Inaugurates 'Centre-State Science Conclave' In Ahmedabad
Prime Minister Narendra Modi inaugurated the 'Centre-State Science Conclave' in Ahmedabad via video conferencing.
According to Prime Minister's Office (PMO), the first of its kind Conclave will strengthen Centre-State coordination and collaboration mechanisms – in the spirit of cooperative federalism – to build a robust science, technology and innovation (STI) ecosystem.
Did you Know
The two-day Conclave is being organized at Science City, Ahmedabad.