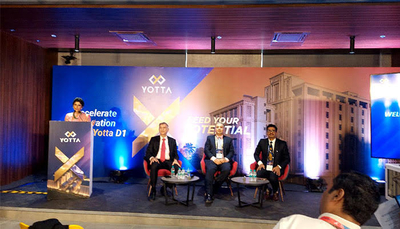 UP CM Yogi Adityanath inaugurates North India's first hyperscale data centre Yotta D1 in Greater Noida
The first of six data centre buildings in the Greater Noida Data Center Park, Yotta D1, has been set up with an investment of around Rs 1,500 crore.
It has been put up by Yotta Infrastructure, a new-age digital transformation service provider, at its Greater Noida data centre park. Yotta Infrastructure is a subsidiary of Mumbai-based Hiranandani Group.
Did you Know