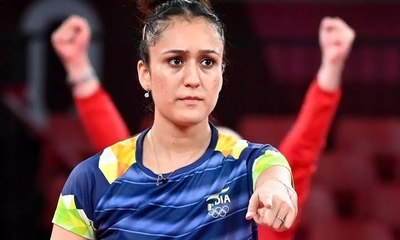 Manika Batra wins bronze at Asian Cup, first Indian woman to clinch medal at event
Manika Batra became the first Indian woman to win a medal in the ITTF-ATTU Asian Cup after shocking world number six Hina Hayata of Japan in the bronze playoff.
The $200,000 event featured the top 16 players in the men's and women's singles from the continent based on world rankings and qualifications.
Besides the historic bronze, Manika won $10,000 as prize money.
Did you Know
The 33rd Asian Cup took place in Bangkok from 17 November to 19th November 2022.