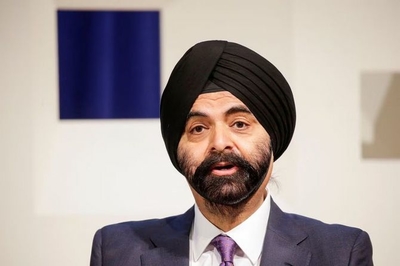 US nominates former Mastercard CEO Ajay Banga for World Bank president
The United States has nominated former Mastercard CEO Ajay Banga to lead the World Bank, President Joe Biden announced.
The news comes days after Trump appointee David Malpass announced plans to step down in June from his role leading the 189-nation poverty reduction agency. His five-year term was due to expire in April 2024.
Did you Know
He is the first Indian-born nominee to the World Bank president role.