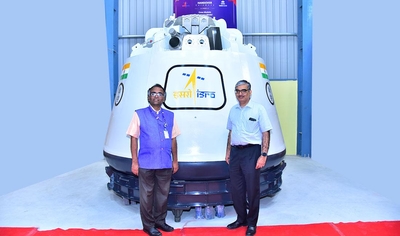 ISRO awards Gaganyaan Mission mandate to Tata Elxsi to deliver Crew Module Recovery Models (CMRM)
ISRO's Gaganyaan project envisions a demonstration of human spaceflight capability by launching the crew into a 400-kilometer orbit for a three-day Mission and safely bringing them to Earth by landing in Indian sea waters. One of the key requirements of this project is the safe recovery of the crew, which must be carried out with minimum lapse of time.
Did you Know
Manoj Raghavan, CEO & Managing Director, Tata Elxsi.