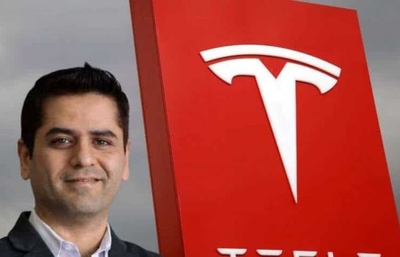 Tesla Appoints India-Origin Vaibhav Taneja As CFO
Tesla Inc. has appointed India-origin Vaibhav Taneja as its new chief financial officer with immediate effect. Taneja, who is currently the electric carmaker's chief accounts officer, will take on the additional responsibility of chief financial officer from Zachary Kirkhorn.
Kirkhorn stepped down on Aug. 4, after a 13-year tenure at the world's most valued carmaker.
Did you Know