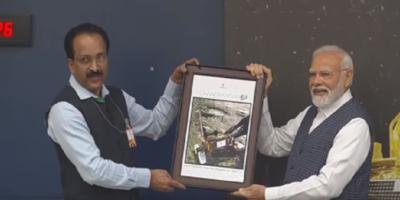 Chandrayaan-3: India to celebrate August 23 as 'National Space Day', says PM Modi
PM Modi further celebrated the success of India's moon mission and named the landing spot of the Vikram lander as 'Shivshakti'.
He also christened the location where Chandrayaan-2 had left its mark in 2019 as 'Tiranga Point'.
PM Modi was at the Indian Space Research Organisation Telemetry Tracking and Command Network in Bengaluru.
Did you Know