SBI has released the SBI PO Final Result. SBI PO Interviews were conducted recently. Lakhs of Banking Aspirants applied for a total of 2000 post for Probationary Officers. After clearing Prelims and Mains, thousands had been selected for SBI PO Interview. The SBI PO 2020 Final Result (Mains + Interview) is now available on SBI official website.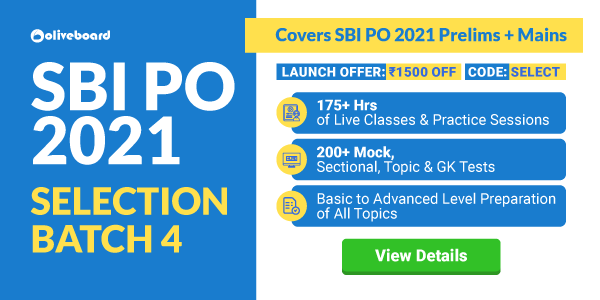 Candidates can find the direct link for SBI PO Result 2020 below.

SBI PO Result 2020-21 | Final (Interview + Mains) Result

Download the the list of Selected candidates for SBI PO 2020-21
SBI PO Final Result – List of Selected Candidates
SBI PO Final Result | Scorecard
All Candidates who had appeared for the SBI PO Mains & Interview Round can check their Marks through the following link:
SBI PO Final Result – Check Your Marks
SBI PO Final Result | Cut-Off Marks
SBI PO has not released the cut off scores yet. We will update the SBI PO cut off scores once they are available.
SBI PO Final Result | Letter for Successful Candidates

SBI PO has released a letter for successful candidates. All the candidates who have been selected to join SBI as probationary officer in 2021 can download the letter from following link:
SBI PO Final Result – Letter for Successful Candidates
SBI PO Result 2020-21 | Check Mains Result

Download the the list of Selected candidates for SBI PO Interview below
SBI PO Mains Result – List of Selected Candidates
SBI PO Mains Result | Scorecard
SBI PO Scorecard link will be updated here once released by SBI.
SBI PO Mains Result | Cut-Off Marks
SBI PO has not released the cut off scores yet. We will update the SBI PO cut off scores once they are available.
SBI PO Result 2020-21 | Check Prelims Result & Scorecard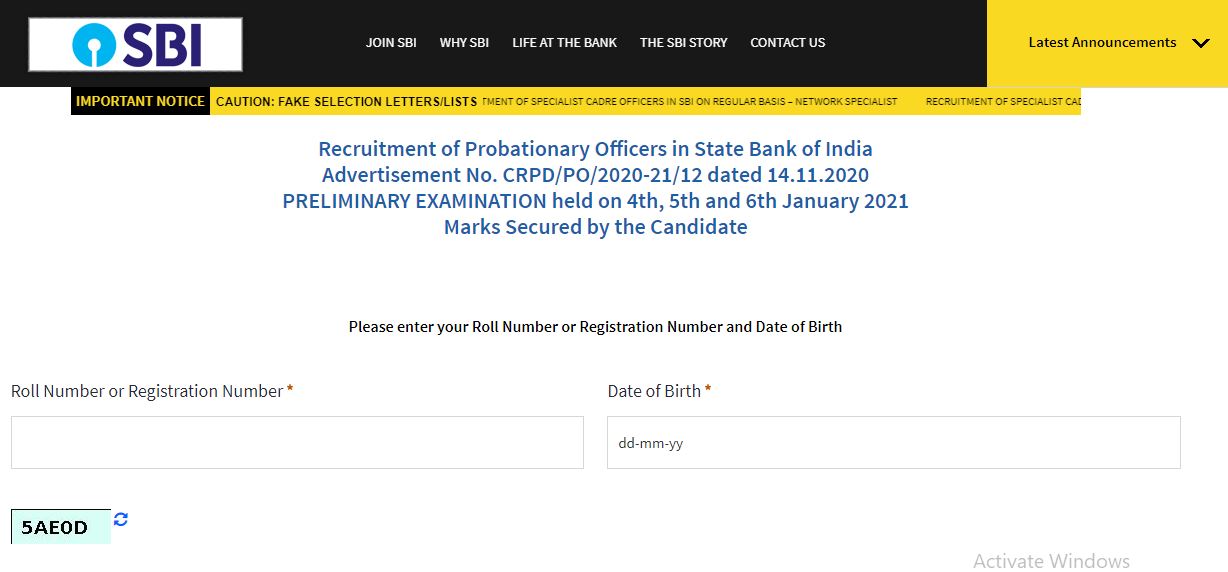 Steps to Download SBI PO Prelims Result 2020
Visit SBI official website>Career>Latest Announcements>SBI PO Result or click on the link above. 

Enter your Registration No. or Roll No. and Date of Birth.

Enter the CAPTCHA

to view the result

.
SBI PO Cut Off 2021
SBI PO Final Cut-Off 2020-21
| Category | Cut-Off Marks (Normalised to 100) |
| --- | --- |
| GEN | 51.23 |
| SC | 44.09 |
| ST | 4187 |
| OBC | 45.09 |
| EWS | 45.35 |
| LD | 45.27 |
| VI | 51.55 |
| HI | 28.62 |
| D & E | 29.43 |
SBI PO Mains Cut Off 2020-21
SBI PO 2020-21 Mains exam was conducted on 29th January 2021. The category wise mains cut-off marks for shortlisting Group Exercise & Interview are mentioned below:
| Category | Cut-Off Marks (Out of 250) |
| --- | --- |
| GEN | 88.93 |
| SC | 73.83 |
| ST | 66.86 |
| OBC | 80.96 |
| EWS | 84.60 |
| LD | 80.45 |
| VI | 93.08 |
| HI | 63.10 |
| D & E | 63.25 |
SBI PO Result 2020 – Prelims Cut Off Category-Wise
| | |
| --- | --- |
| Category | Cutoffs |
| General | 58.50 |
| SC | 50 |
| ST | 43.75 |
| OBC | 56.00 |
| LD | 47.25 |
| VI | 47.75 |
| HI | 13.50 |
SBI PO Result 2019 – Prelims Cut Off Category-Wise
SBI PO Prelims Cut Off 2019
General : 71
SC: 61.75
ST: 54.75
OBC: 68.25
EWS: 68.25
SBI PO Prelims Cut Off 2018
| | |
| --- | --- |
| Category | Cutoffs |
| General | 56.75 |
| SC | 49 |
| ST | 43 |
| OBC | 54.25 |
| OH | 45.25 |
| VH | 49 |
| HI | 14.75 |
SBI PO Prelims Cut Off 2017
| | | |
| --- | --- | --- |
| Subject | Cut Off SC/ST/OBC | Cut Off General |
| English Language | 5.75 | 8.75 |
| Reasoning Ability | 4 | 6.5 |
| Quantitative Aptitude | 7 | 10.25 |
| Total Cut Off for Prelims | SC- 43.25 | ST-31.25 |OBC-48.25 | 51.5 |
SBI PO Mains Cut Off 2017
Type of Test
SC
ST
OBC
GEN
OH
VI
HI
Objective Test
40
40
40
50
40
40
40
Descriptive Type Test (English Language) (Evaluated only for those candidates who have qualified in each level of the Objective Test)
17.5
17.5
17.5
20
17.5
17.5
17.5
Minimum marks to be secured to be shortlisted for GE-cum Interview
(Objective + Descriptive Test)
62.5
62.5
79.5
89.25
62.5
88.09
62.5
Total: GE + Interview
18
18
18
20
18
18
18
Total marks secured by last ranked selected candidate (Out to 100)
38.95
28.88
40.83
46.59
37.24
46.11
32.95
---
DOWNLOAD THE OLIVEBOARD APP FOR ON-THE-GO EXAM PREPARATION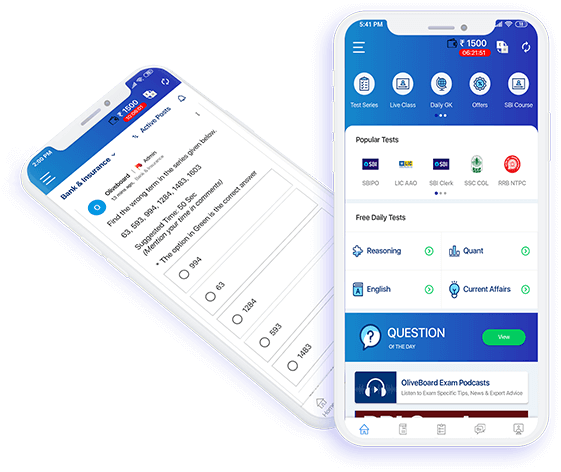 Video Lessons, Textual Lessons & Notes
Topic Tests covering all topics with detailed solutions
Sectional Tests for QA, DI, EL, LR
All India Mock Tests for performance analysis and all India percentile
General Knowledge (GK) Tests
Free videos, free mock tests and free GK tests to evaluate course content before signing up!

---
Some Tips for SBI PO Interview Preparation
Interviews are the final hurdles in the selection process of almost all major banking exams but interviews can be very intimidating to some people. You can expect questions from a normal job interview and also from topics relating both financial services and to hypothetical scenarios.
Here we are listing 10 things that a candidate must remember for banking interviews:
Do your research on the bank
Do thorough background research of the bank and the job profile you're interviewing for. Out of all the questions asked by the interviewer, two to three will be related to their company and the job profile you're applying for. Visit the bank website before appearing for the interview.
Dress appropriately
Your attire determines the kind of first impression you will give your employers. It's a good idea to wear smart formals to your interview and avoid wearing casuals.
Tip for women: Women can wear a plain and light-colored cotton saree or salwaar kameez with a plain dupatta or a blazer with light colored blouse and trousers. Use minimum jewelry and makeup.
Tip for men: Men can go for a plain light-colored shirt and dark colored trousers and a plain tie. A blazer would be good during the winter season. Make sure your shoes are polished, you are clean shaven and your hair is neat.
Pay attention to your body language
Do not indulge yourself in nail-biting, fidgeting, shaking legs, playing with your resume/pen/hair etc. Sit comfortably and maintain a proper and consistent posture throughout your interview. Nod when required and maintain strong eye contact with the interviewer(s) and smile. This will make you appear confident and relaxed.
Be polite to the interviewer
Greet the interviewer(s) after entering with a firm handshake and do not sit until you have been asked to take a seat. A 'Hello' and 'How do you do?' would suffice, and you need not indulge in small talk with the interviewer(s).
Thank the interviewer
Last but not the least; do not leave the room without thanking the interviewer(s) for giving you his/her/their time
Note: The questions include things related to current affairs and general knowledge apart from basic questions about your personality and your future plans. Make sure you're aware of the latest happenings around the globe. Also be prepared for questions related to banking and the functions of banks.
Ace Your Interview with Personalised Interview Course for SBI & IBPS
Course Started February 15, 2021
Medium of Instruction: English
Learning for Interview
Live Video & Audio Interaction with the faculty
Special Focus on Current Issues & Banking Awareness
Access to Personality Development lectures
Live Session on personality development
Special Sessions on Current Issues for All Round Coverage.
Course Access
Last 4 months current affairs videos

Access to Banking and Financial Awareness Course
Classes
Special Coverage of Banking Awareness
Exclusive Interview round with ex-IBPS panel
Special GD Session for SBI PO Students
Two 1:1 Mock Interviews with feedback
Coverage of Current Issues
6 Personality Development Videos
Special Feature
Special Live Session on Personality Development
Practice for Interview
Exclusive Interview rounds with ex-IBPS panel
Unique 1-to-1 Mock Interview Sessions with feedback from faculty's end
Interview Strategy
Special personalized mentoring from the top faculty in India
*Course Validity: Until end of interview process
Some Tips for SBI PO Mains Preparation
Check some SBI PO Mains Exam 2020 Preparation tips & tricks below:
Tips for the Reasoning Section
The best strategy to be great in Reasoning aptitude is to practice as as many questions as possible in all the above given topics. Get acquainted with each of topics. None of them should be left unpracticed.
You can use the online practice sets for Reasoning available on various online platforms or practice using books or take online classes. Always remember practice is the key. 
While practicing, you can simultaneously take Topic Tests and 

Sectional Tests

 so that you know where you are lacking in your preparation.
Tips for the Quantitative Aptitude Section
Be thorough with the fundamentals like formulas, short tricks, calculation speed, Tables etc.
The key to excel in this section is extensive practice of a vast number of questions pertaining to different topics. Practicing will give you an edge over your competitors as it will enhance your calculation speed and and also help you in understanding as to how to solve a particular type of question,.
In these last few days, take daily mixed question quizzes to enhance your speed.
While practicing quizzes, note down important formulas and tricks to solve the question etc as and when you feel that some formula is important. This will help you revise the formulas.
 If you feel that you lack in any topic, you can always take topic tests to boost your confidence.
To test the level of your preparation for the complete section, take a 3-4 sectional tests so that you can feel confident.
Solve

Data Interpretation

Questions daily because the Exam will focus on the Data Interpretation type questions. Try to solve 3-4 DI questions daily to have command over this topic using various online websites.
Tips for General and Financial Awareness
Preparing for this section is always Work-in-Progress. You must be in a habit of getting a daily dose of GA. Read the current affairs daily so that you are not under pressure of reading and learning it all at once a few days before the exam.
Take a lot of daily quizzes on general and financial awareness from various websites. This helps you in retention of the GA you read. While you read daily GA, give special importance to the financial news that is there. It is advisable to cover GA of at least of 6 months before the exam month.
You can also revise the monthly GA using Oliveboard's Banking Bolt.

Static awareness is in some way or the other related to current affairs only.

You can also refer to static GK awareness section here. Also you can download our Ebooks for free to enhance your knowledge.
Also do not forget to learn about SBI and RBI.
This was all from us in this blog of "SBI PO Result 2019 – Prelims Result & Scorecard". We hope that you like the content provided in this blog and also section wise tips help you in strategising your preparation. 
All the Best for the SBI PO Result 2019.
SBI PO Mock Test Series 2019

 
Mock Test Analysis
When it comes to taking Mock Tests, after you done with the mock tests, do allocate sufficient time for its analysis.

Analysis helps you in knowing where exactly you went wrong, which all areas require your special attention and also helps you know what are your strengths.

So after taking a Mock Test, do try and solve the un-attempted and wrong questions manually. Also go through the solutions parts of the Mock tests. It will help you know the approach that is to be followed for a particular question type.
You can visit Oliveboard's Discuss Forum to interact with fellow aspirants of Government & Banking Exams and learn from your peers.
You can now access Oliveboard's Mock Tests and other study materials from your phone. Download Oliveboard Mobile App and prepare on the go! 
SBI PO Result 2020 FAQs
How to check the SBI PO result online?
1. Visit the official SBI website
2. Click on "careers" and then the "Announcements" option
3. Click on the SBI PO result link
4. Download the SBI PO result PDF
5. Check for your roll number/registration number
What is SBI PO Interview 2020 date?
SBI PO Interviews 2020 will start soon.
---
Recommended Readings
  Oliveboard Live Courses & Mock Test Series