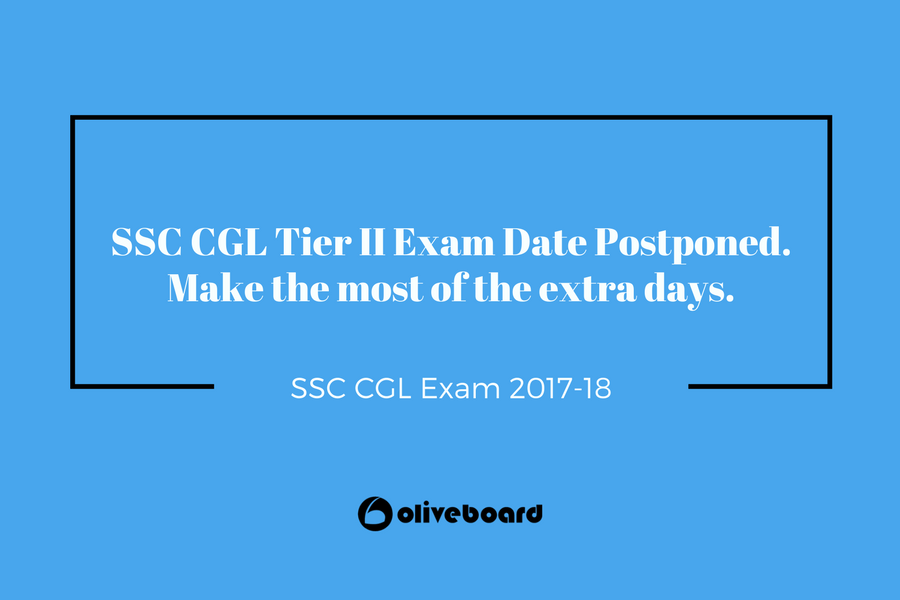 The Staff Selection Commission (SSC) holds the Combined Graduate Level (CGL) Examination for selecting candidates for filling up different categories of group 'B' & 'C' posts in various Ministries/ Departments/ Organisations and therefore, the SSC CGL is one of the most sought after competitive exams. The SSC CGL Tier II exam was first scheduled on 10th to 11th November. The exam date was then postponed by the staff commission to 21st to 24th December. The exam date is again postponed to 18-20 January 2018. This is good news for the aspirants as they got some extra time to prepare for the exam. Here're few tips on how to make the most of these extra days before the SSC CGL Tier II exam.
Let's have a look at the exam pattern first before moving on to tips.
Paper

Section
Questions
Marks
Time
I
Quantitative Ability
100
200
120 Minutes
II
English Language Comprehension
100
200
III
Statistics (Paper I & II as above)
100
200
IV
General Studies (Paper I & II as above) (Finance & Economics)
100
200
Total
400

800
In Tier-II, there will be negative marking of 0.25 for each wrong answer in paper II (English Language & Comprehension) of Tier-II and 0.50 for each wrong answer in Paper-I, Paper III and Paper IV of Tier II. This will be treated as a qualifying paper only.
Make the Optimum use of the extra days for Exam Preparation
Use these extra days to memorize the short-cuts in quantitative aptitude. This will not just save you a lot of time in the exam but also boost your confidence.
Revise the grammar rules. If you have not made notes of grammar rules, make it now and use it for revision.
Go through your static GK notes. The accuracy of GK section questions is 100% therefore, use this one as the scoring card for you for overall cut-offs.
Now, that you have almost another month for preparation, indulge more in attempting mock tests. This will improve your speed and help you identify weaker areas to concentrate further.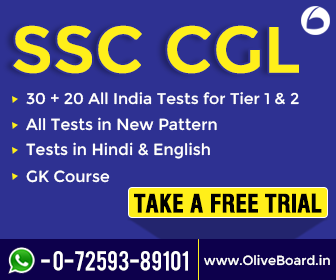 SSC CGL Tier II – Section-Wise Preparation Tips
Quantitative Aptitude
Focus on Trigonometry, Algebra, Geometry and Mensuration as almost 50% of the questions in the exam are from these topics.
A thorough analysis of previous year SSC CGL question papers gave the idea that topics under Advanced Mathematics are repeated year after year. Therefore, do practice the previous year papers.
By now, you might have already identified your strong and weak areas. Try attempting more questions from weak areas to improve your knowledge.
Revise all formulas and workout as many mock tests you can to improve your speed and accuracy.
English Language Comprehension
This section is less time consuming and can be used as a scoring subject. Make the most of it.
Strictly stick to the given passage and do not make any assumptions outside the passage.
Practice multiple mock tests and identify your areas of comfort. Reading comprehension passages can range from a variety of topics like Philosophy, Psychology, Economics, Politics You can pick up the one you are more comfortable with.
One of the challenges that candidates face during solving RC questions is that they get confused between 2 options. This happens because we read to understand only what the statements say; whereas the RC questions demands our understanding of the writer's/author's perspective as well (this is known as reading between the lines).
Statistics
If you haven't yet, start it today. Revise all school level math books (10, 11 & 12 standard) and solve statistics section questions
Get a hold over methods of data collection, sorting data, graphs, charts, mean, median, mode etc. as these are the most important topics covered in the exam
As this section includes a lot of tabulation of data, you need to concentrate on memorizing the formulas along with regular mock attempts
You need to aim at attempting 60-65 questions at least to get a good accuracy and clear the cut-off.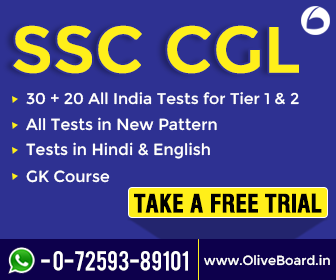 General Studies (Finance and Economics)
Go through all the previous year question papers as there is a trend of repetition of questions
Read newspapers (especially last 4-5 months) to stay updated with all latest happenings
Follow financial magazines on a regular basis, especially in the last few weeks before the exam
These are few tips to make the maximum of the extra days. Hope this helps.
All the best for the exam!
  Oliveboard All India Test Series