Prepare for SSC CGL 2023: Currently, the SSC CGL 2022 Tier I exam is ongoing and candidates are appearing for the examination. Although, many candidates are preparing to appear in the SSC CGL 2023. Almost one year is remaining for the SSC CGL 2023, candidates can prepare their best in this duration. The right preparation strategy for one year can guarantee you a good rank.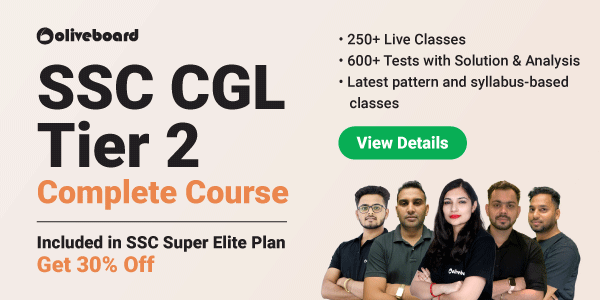 In this blog, we will provide you with the best strategy to prepare for the SSC CGL 2023. However, there are a million ways to crack an exam but hard work is always the best. So, do hard work and be consistent towards a preparation strategy.
SSC CGL Exam Pattern
Candidates preparing to appear for the SSC CGL 2023 must be aware of the exam pattern. The exam pattern is crucial to understand the subjects you need to prepare for and creating an effective timetable. SSC conducts Combined Graduate Level examinations in two tiers. We have mentioned below the exam pattern for both rounds to give you a better understanding.
Tier I Exam Pattern
Tier I consists of 100 objective-type questions each carrying 2 marks. There is a negative marking of 0.25 marks for each wrong answer.
| | | |
| --- | --- | --- |
| Subjects | Questions | Marks |
| Quantitative Aptitude | 25 | 50 |
| General Intelligence & Reasoning | 25 | 50 |
| General Awareness | 25 | 50 |
| English | 25 | 50 |
| Total | 100 | 200 |
Tier II Exam Pattern
Paper
Session
Section
Subject
Questions
Marks
I
(Common for all posts)
I
(2 hours and 15 minutes)
I (1 hour )
Module I –
Mathematical abilities

Module II –Reasoning and General Intelligence

30


30


Total = 60
60 x 3= 180
II (1 hour )
Module I – English Language Comprehension

Module II – General Awareness
45


25

Total = 70
70 x 3 =
210
III (15 minutes)
Module – I – Computer Knowledge module
20
20 x 3 = 60
II (15 minutes)
III
Module – II : Data Entry Speed Test
One data entry task of 2000 key
II (Only for JSO)
2 hours
Statistics (Paper I as above)
100
100 x 2

= 200
III – AAO (Assistant Audit Officer) & Assistant Accounts officer
2 hours
General Studies (Finance & Economics)
(Paper I as above)
100
100 x 2

= 200
Total
500
850
SSC CGL Syllabus
Aspirants must be aware of the syllabus of SSC CGL, this will help them in having a better understanding of topics. Candidates can check the brief syllabus with other details about the SSC CGL examination in the blog mentioned below.
Check out the detailed syllabus of SSC CGL from here!
Preparation tips for each subject
One year is a sufficient time duration to prepare yourself for the SSC CGL examination. Candidates should make consistent efforts toward their preparation plan. We have mentioned below the preparation tips for each subject which will make your preparation journey much easier and more convenient.
Quantitative Aptitude
Quants is one of the most time-consuming sections of the examination, speed is very crucial to score good marks in this section. Each candidate faces difficulty in different topics but there are some topics that can be easily covered and some take a long time. Aspirants should start with easy topics as it will help them in developing speed.
Try to learn shortcuts for big-number calculations, roots, and long solutions. This will save you time because aspirants waste their time doing basic calculations. As you gain speed in easy questions level up to moderate and difficult questions. Practice 5 questions of algebra, geometry, and trigonometry as they are considered one of the most difficult and time-consuming topics.
Logical Reasoning
The reasoning is a tricky section of the examination you may think that you gave the right answer for all the questions and end up scoring negative marks. It can be one of the scoring sections with the right preparation strategy. For solving reasoning questions, candidates need to have a depth understanding of directions (NEWS). Practice continuously for puzzles, matrix, decoding, and coding as these topics have the most tricky and difficult questions.
If you have just started with the reasoning blood relations, classification and analogies are the basic topics to start with. Having a good understanding of shapes and diagrams will help you in the examination. Practice daily for a good speed and understanding of the types of questions.
General Awareness
The major issue candidates face with the General Awareness section is the range of topics it covers. The General Awareness section consists of questions from history, polity, current affairs, important events, general science, geography, and economics. Although, in the last few years current affairs have had the most weightage in General Awareness.
Many candidates leave this subject for the last few weeks before the exams and end up leaving half of the topics because of lack of time. Don't make this mistake keep studying topics as per their weightage since the first day of preparation. For current affairs and important events keep yourself updated with the latest news and read magazines. To prepare for general science, history, polity, and another study from the NCERT as they have all the basics. Don't forget to attempt the Previous year's question papers they will be a great help in the examination.
English Language & Comprehension
Candidates should read newspapers and magazines daily to improve their vocabulary. English language & comprehension is one of the most scoring sections in the examination. Read passages daily and solve the questions, this will increase your reading and problem-solving abilities. Try to learn as many new words as possible to increase your word formation abilities.
Computer Proficiency
The section on computer proficiency can be covered easily but candidates should keep revising it continuously. This section consists of basics of computer knowledge like MS Office, Usage of the Internet, Networking, Hardware, Input devices, output devices, etc, Candidates can prepare this section with the help of basic computer books specially designed for the competitive exams.
Also Read:
Statistics
Candidates applying for the post of Junior Statistical Officer have to attempt the Statistics paper in SSC CGL Tier II. This is considered one of the most tricky sections. Candidates should be properly aware of the statistics syllabus as this will help them in understanding the topics. Attempt previous year's questions to understand the weightage of each topic. Once you understand the weightage of each topic you will be able to divide your time properly for the important topics.
Finance & Economics
Candidates applying for the post of Assistant Account Officer/Assistant Audit Officer has to attempt the Finance & Economics Paper in SSC CGL Tier II. This section can be tough for candidates as it has a vast syllabus and topics that needs to be covered in depth. Although, the right preparation strategy and consistency can make questions easier for you. Try to solve numerous mock tests and previous year's question papers.
Typing Test
It is mandatory for every candidate to qualify for the typing test. Typing test only has one preparation strategy and that is a daily practice. Write one or two paragraphs daily, and keep track of your speed and spelling errors. Practice will enhance your speed with time.
Books to prepare for SSC CGL 2023
Preparation can never be effective without the right choices of books. Candidates must be aware of the books that will be useful in the examination. We have mentioned below the list of books for each subject that will sail you through your preparation journey.
Best books for Quantitative Aptitude
Arithmetic for General Competition by Neetu Singh
Quantitative Aptitude for Competitive Examinations by R.S Aggarwal
Fast Track Objective Arithmetic by Rajesh Verma
Best books for General Awareness
NCERTs for general science and social science
Daily Newspapers
Current Affairs
Competitive Magazines
News
Manorama Yearbook
Best books for English Language & Comprehension
Quick Learning Objective General English by R.S Aggarwal & Vikas Aggarwal
High School English Grammar and Composition by Wren & Martin
Word Power Made Easy by Norman Lewis
Competitive General English by Kiran Publishers
Best books for Reasoning
Modern Approach to Verbal & Non-Verbal Reasoning by R.S Aggarwal
Analytical Reasoning by M.K Pandey
Verbal & Non-Verbal Reasoning by R.S Aggarwal
Best books for Computer Proficiency & Comprehension
Objective Computer Awareness by Arihant Publishers
Computer Knowledge for Competitive Exams by Dr. P.K Pandey
Best books for Statistics
Statistics Practice Workbook by Kiran Publishers
Statistics 2010 to 2022 solved question papers by Kiran Publishers
Best books for Finance & Economics
SSC CGL Finance & Economics by Rph Editorial Board
Indian Economy by Ramesh Singh
Preparation tips for SSC CGL 2023
Candidates willing to appear for the SSC CGL 2023 need to start their preparation. Although, they have a year the syllabus is vast, and consistent hard work is very crucial to crack this exam. Last year SSC changed its pattern and Tier II consists of all the papers for which candidates need to study each detail of the topic. We will be providing you with the overall preparation tips which will help you ace the exam.
Understand the New Exam Pattern
The first thing candidates need to do is to understand the new exam pattern properly. Without understanding the exam pattern you will not be able to make a proper study plan. Candidates should keep themselves updated with each piece of information released by SSC regarding the exams.
Study every subject for a week
It is very important for the candidates to study each subject at least once a week. Studying things after a month or 2-3 weeks break will make it harder for you to remember things. Keep revising and make sure to have a study plan that is constant and don't avoid any subject if it seems easy to you.
Make Notes
Nowadays, most candidates depend on digital devices but making hand-written notes help you remember things. When you make notes it is convenient for you to go through them in a few minutes. Notes will be your best partner for the revision part. Customize notes as per your weak and strong areas. They are also very helpful for last-minute study or revision.
Don't exhaust yourself
Many candidates put too much pressure on themselves which makes them exhausted both mentally and physically. Always remember you can only give your best when you are positive and healthy. Candidates with positive attitudes and calm minds are more productive. So, don't ignore your mental and physical wellness during the whole preparation journey.
Give Mock Tests
Mock tests are a blessing for every government exam aspirant. It is very helpful in a number of ways including time management, speed, understanding of questions, and building confidence. Try to attempt as many mock tests as possible.
We hope this blog gave you a better understanding of how to prepare for SSC CGL 2023. To read more such blogs visit the Oliveboard website.
DOWNLOAD THE OLIVEBOARD APP FOR ON-THE-GO EXAM PREPARATION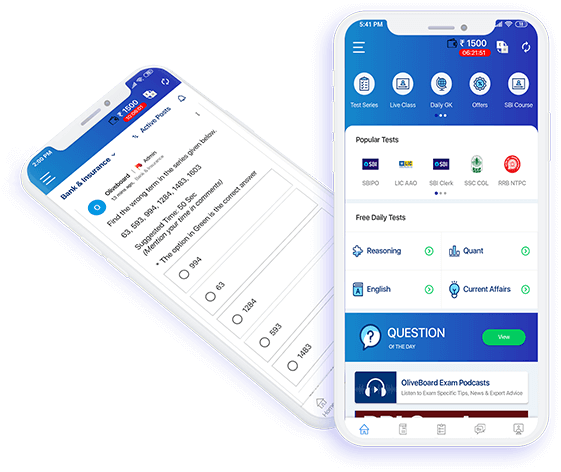 Video Lessons, Textual Lessons & Notes
Topic Tests covering all topics with detailed solutions
Sectional Tests for QA, DI, EL, LR
All India Mock Tests for performance analysis and all India percentile
General Knowledge (GK) Tests
Free videos, free mock tests, and free GK tests to evaluate course content before signing up!
Advertisements

Frequently Asked Questions
What is the exam pattern of SSC CGL?
SSC CGL examination is conducted in Tier I and Tier II.
Is there a negative marking in SSC CGL Tier I?
Yes, there will be a negative marking in SSC CGL Tier I.
What are the total marks for the SSC CGL Tier II?
SSC CGL Tier II has the total mark of 450. Candidates appearing for the post of JSO and AAO have total marks of 650 in Tier II.
Is a Statistics paper mandatory for all the candidates?
No, the statistics paper is only for the candidates applying for the post of JSO.
How to prepare for SSC CGL 2023?
Check the details mentioned in this blog to know the best preparation strategy for SSC CGL 2023.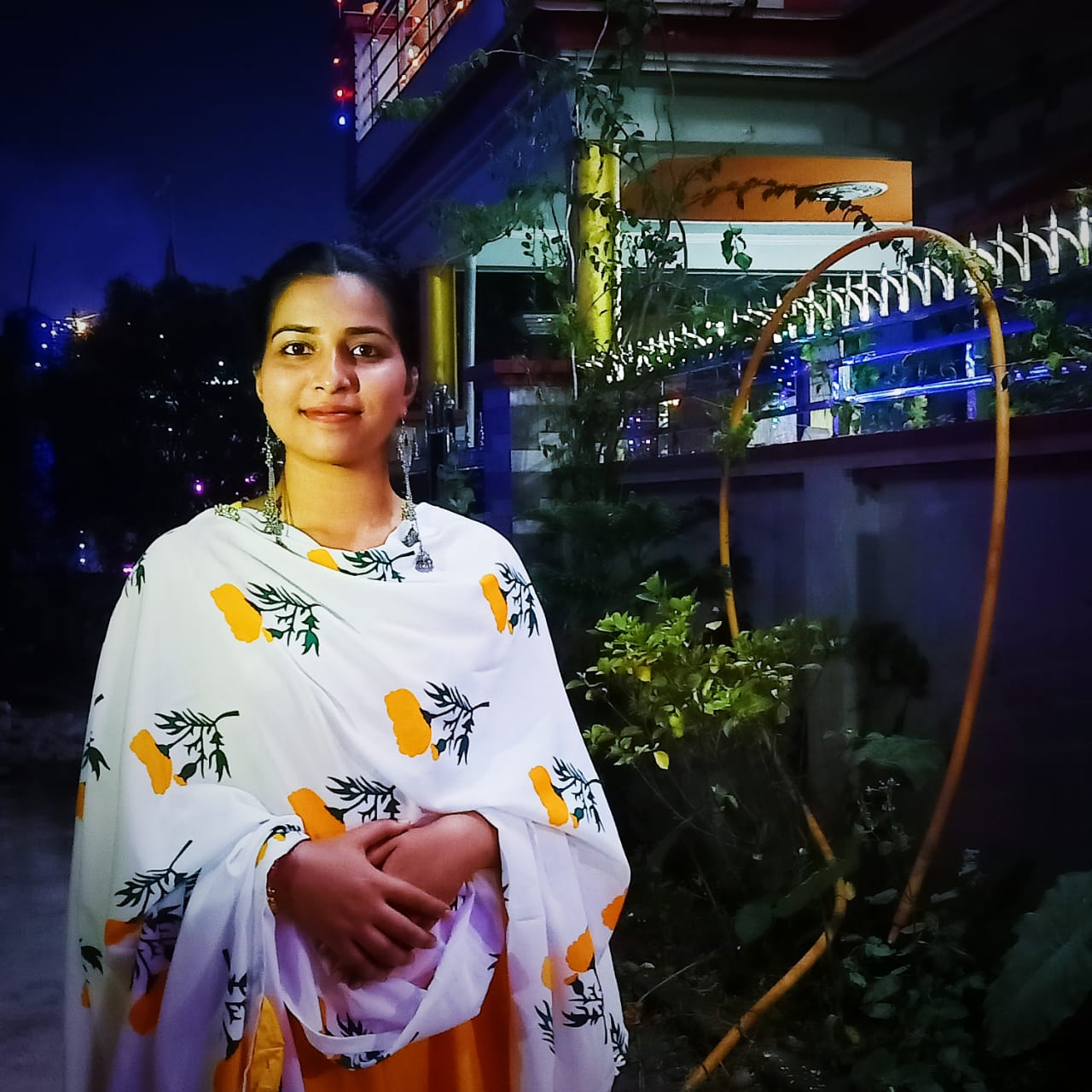 Hey everyone, This is Vaishnavi Kumari an edtech writer and also a government exams aspirant. I have worked for various edtech platforms. I will give my best to provide you with the crucial information for government and banking exams. Being the writer as well as aspirant, I understand your needs and will try to make your preparation journey easier.