ECGC PO exam is scheduled to be held on 29th May 2022. With around more than one month left for the examination its time for the practice. In this blog, 200+ ECGC PO Practice Questions we have come up with a free PDF for all the sections. Download the free e-book from the direct download link given below.
ECGC PO Exam Pattern
| Section | No. of Questions | Maximum Marks | Time Duration |
| --- | --- | --- | --- |
| Reasoning Ability | 50 | 50 | 40 minutes |
| English Language | 40 | 40 | 30 minutes |
| Computer Knowledge | 20 | 20 | 10 minutes |
| General Awareness | 40 | 40 | 20 minutes |
| Quantitative Aptitude | 50 | 50 | 40 minutes |
| Total | 200 | 200 | 140 minutes |
ECGC PO Exam Pattern: Descriptive Paper
| Section | No. of questions | Marks |
| --- | --- | --- |
| Essay Writing | One out of two given options | 20 |
| Precis Writing | One out of two given options | 20 |
Note: The time duration to solve the descriptive paper is 40 minutes
ECGC PO Practice Questions – Free PDF
How To Download ECGC PO Practice Qs PDF?
Step 1: Click on the above-given download link. You will be taken to Oliveboard's FREE E-books Page.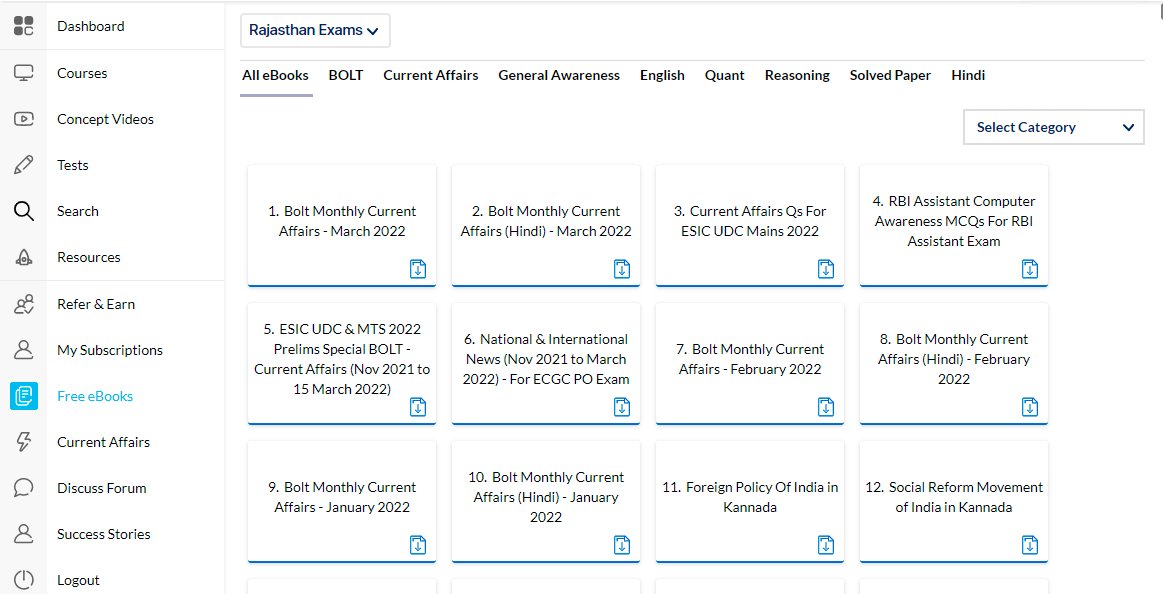 Step 2: Register/Login on to the Free E-Books Page of Oliveboard (It is 100% free, You just enter your valid email id and a password to be able to download the ebook.
Step 3: After Logging in, you will see the list of Free Ebooks.
Step 4: You will be able to download the ECGC PO All Sections Practice Qs PDF.
Sneak-peek into the 200+ ECGC PO Practice Questions Free Ebook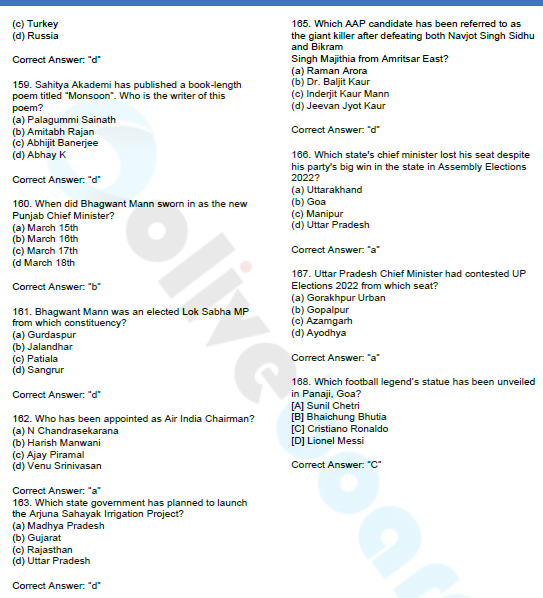 What is there in the 200+ ECGC Practice Question Ebook
Who among the following is recently elected as the new president of Indian Newspaper Society?
(1) L. Adimoolam
(2) Mohit Jain
(3) K. Raja Prasad Reddy
(4) Tanmay Maheshwari
(5) Rakesh Sharma
Answer: 2
Who has been appointed as the Director General of Software Technology Parks of India?
(1) Aswant Sinha
(2) Amit Pankal
(3) Arvind Kumar
(4) Arun Kumar
(5) Aswin Kumar
Answer: 3
Who is the present head of the National Cricket Academy, 2021?
(1) Rahul Dravid
(2) VVS Laxman
(3) Virendra Sehwag
(4) Sourav Ganguly
(5) Sachin Tendulkar
Answer: 2
Damodar Mauzo won the 57th Jnanpith Award for their contribution to Indian literature. Short story writer and novelist Damodar Mauzo writes in which Indian language?
(1) Assamese
(2) Konkani
(3) Manipuri
(4) Dogiri
(5) Odiya
Answer: 2
The American Mathematical Society has unanimously nominated esteemed Indian-American mathematician Nikhil Srivastava for the first Ciprian Foias Prize in which of the following
mathematical theory?
(1) Operator Theory
(2) Automata theory
(3) Algebraic K-theory
(4) Information theory
(5) Perturbation theory
Answer: 1
Recently, Viktor Axelsen has named the male player of the year by the Badminton World Federation. Viktor Axelsen is a native of :
(1) Australia
(2) Denmark
(3) Germany
(4) Italy
(5) Spain
Answer: 2
Who among the following has been crowned as the woman of the year by World Athletics?
(1) Anju Bobby George
(2) P.T. Usha
(3) Seema Punia
(4) Neelam Jaswant Singh
(5) Chitra Soman
Answer: 1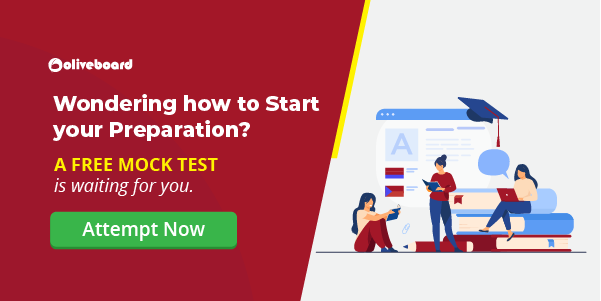 More eBooks
Download 200+ Free eBooks important for different government exams here or Oliveboard Online Exam Prep App for easy access to all our learning resources.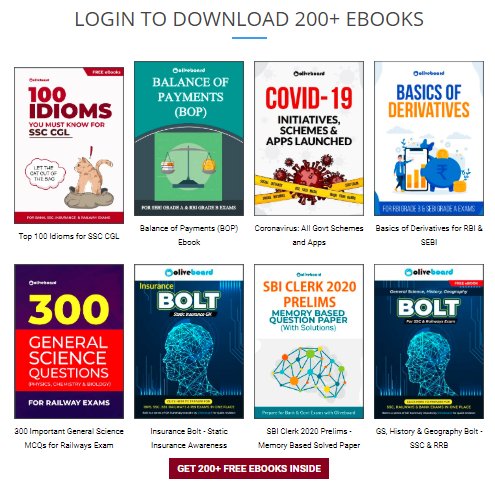 DOWNLOAD THE OLIVEBOARD APP FOR ON-THE-GO EXAM PREPARATION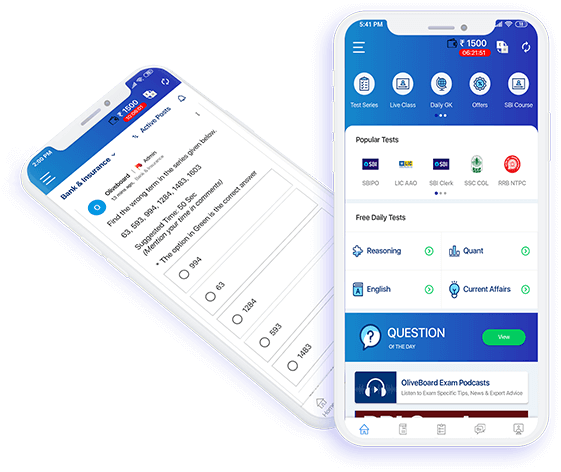 Video Lessons, Textual Lessons & Notes
Topic Tests covering all topics with detailed solutions
Sectional Tests for QA, DI, EL, LR
All India Mock Tests for performance analysis and all India percentile
General Knowledge (GK) Tests
Free videos, free mock tests, and free GK tests to evaluate course content before signing up!
Oliveboard Bolt Series E-books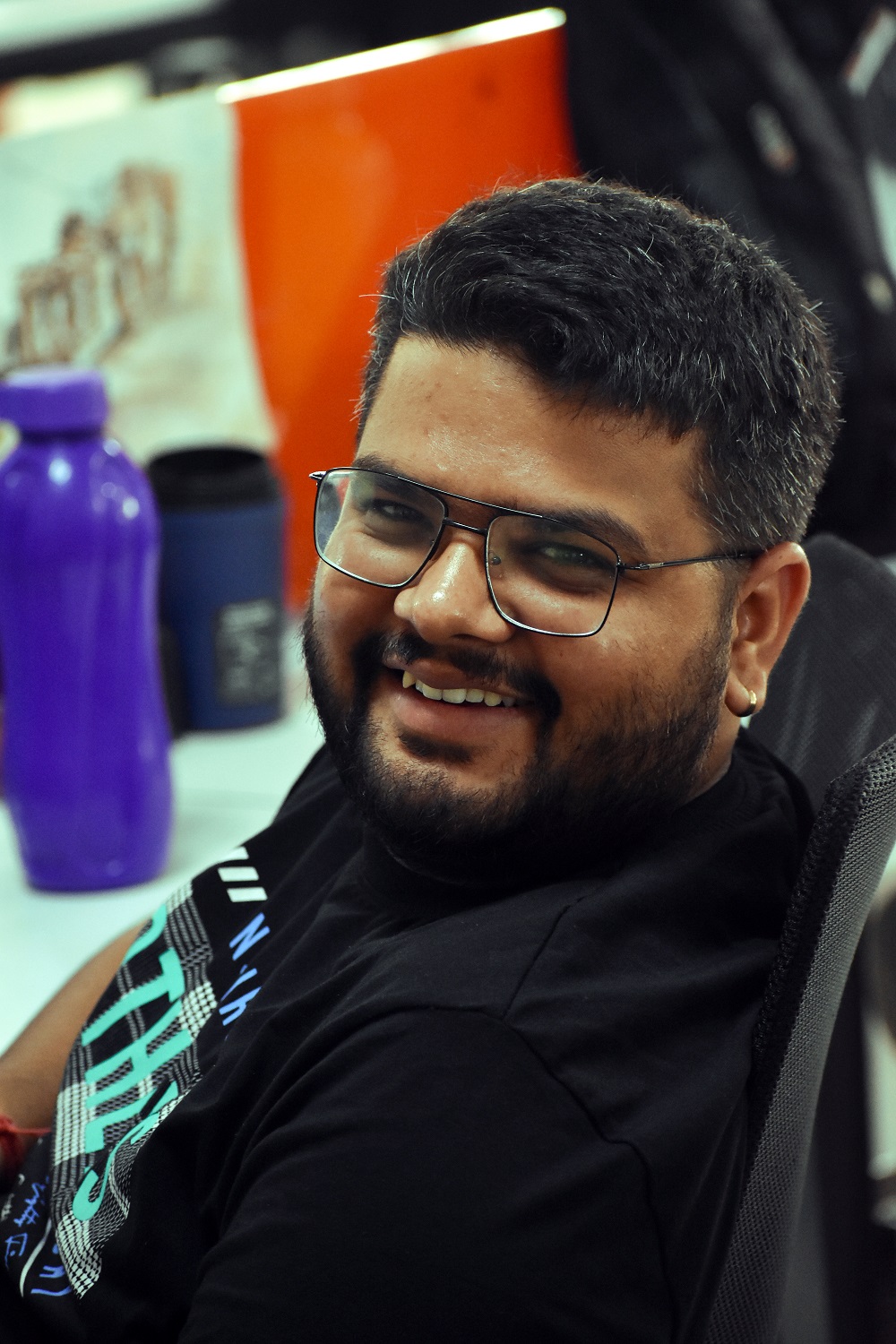 Dikshant (DJ) is an engineer turned banker. He has cleared many competitive exams before his current placement. Being an officer in the bank, DJ is super busy but makes sure that he always finds time for writing informative & exam-oriented content to help students in cracking competitive exams such as SBI, IBPS, SSC, JAIIB/ CAIIB and many more.