In this blog, we will be sharing with you some important tips that will help you ace the SBI Clerk Local Language Test 2020. After the initial 2 phases of exam in SBI Clerk i:e prelims and mains, they are followed by a final selection process called Local Language Test. Clearing this test from the region you have applied for is a must. We will tell you important SBI Clerk local language test tips to help you clear this final stage. Let's read further:

What is SBI Clerk Local Language Test? 
After clearing prelims and mains round of exam, candidates have to appear for an opted local language test.
In this test, candidates are tested in the proficiency of the local language for the opted region. For example, if you are applying from the Gujarat region, you should have a fair understanding of the Gujarati language.
This test is not compulsory for you if you have 10th or 12th standard mark sheet that shows you have studied the mentioned language as a course.
It is, of course, an elimination round. If you fail to clear the SBI Clerk Local Langauge test, they will reject your candidature irrespective of whatever marks are scored in prelims and mains.
Although, it is not difficult to crack the local language test. Practice here and know why.
This test is a replacement of interview to give you a sound understanding of the region and types of people you are going to work with.
SBI Clerk Local Language Test
What To Expect?
This test consists of a few types of questions asked in the local language to test your understanding.
A passage can be given in English and you will be asked to translate the passage in the local language opted.
Also, you can be asked questions based on the passage but the answers have to be in your opted language.
Other few types could be as stated:
One of the few best things about this test is that you can make mistakes in the paper still there is a chance that you might get selected. Click here to know how?
The prime objective of this test is to make sure that you are capable enough to converse with the local people in the language they understand to remove any type of communication barriers.
Fluency of the candidate will be put to test in this level of exam. Practice the most probable question and prepare yourself.
SBI Clerk Local Language Test – Tips To Ace
Here are few things that are to be kept in mind while we sign up for the SBI Clerk Local Language Test.
Chose the opted local language as the one you are completely comfortable and fluent with to avoid any last-minute conflict.
If you are applying from the region you once lived in and you are confident about the language knowledge, start practicing from the day you apply for the exam. Let the over-confidence not take the best of you.
It is going to be a written test, so you will have a good amount of time to comprehend and then write. Take a test now and analyze yourself.
Start Preparing for the local language you have opted for. People are taking local language test, try one now!
Just be confident on what you write or speak and don't mention unnecessary answers just for the sake of it. Keep it calm and cool and you will come out with flying colors.
Stop fearing about what will happen if you are not able to clear the SBI Clerk Local language Test! Instead, prepare for it here and be confident in your approach and yourself. There is nothing that can't be achieved with a little hard work and persistence.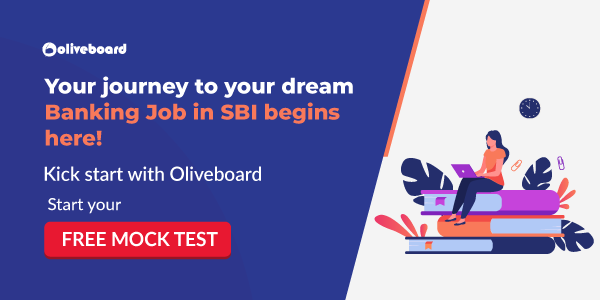 That is all from us in this blog. We hope the inputs shared here help you get a better understanding of the test you are going to appear for. SBI Clerk Local Language test is although the final step of selection but the sooner you prepare yourself for it, the better. All The Best for your preparations!!
Also, Check: