SBI PO Psychometric test – State Bank of India has released the SBI PO notification 2022 for a total of 1673 vacancies. The application process has already begun on 22nd September 2022 and will last until 12th October 2022. Interested candidates can start filling out the application form. SBI has introduced a Psychometric Test for Phase III of the recruitment to PO. You must be wondering what this test is all about. So, in this blog, we will explain everything about the SBI PO Psychometric test 2022. Keep reading to know more.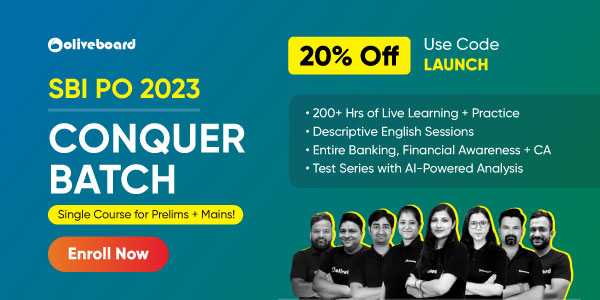 SBI PO 2022: Introduction to Psychometric Test 2022
With the introduction of Psychometric Tests in Phase III of the SBI PO 2022 recruitment, it is important for candidates to understand what exactly a Psychometric Test is. So let's learn about this test and how you can start preparing for it.
Definition
According to the Talent Assessment agency Mercer, Psychometric Tests are:
"tests that are used to objectively measure an individual's personality traits, intelligence, abilities, behavioral style, and aptitude."
Simply put, these are personality tests that employers use to study how a potential employee behaves in different situations. These can be professional, practical, emotional, or a combination of the above.
What is Tested?
There are multiple factors and aspects of personality that are assessed in this test. Broadly, these are:
Personality Skills
Cognitive Skills
Personality Skills
These are the basic skills that any person requires, not just for working, but also for daily life. Personality skills are basically people skills or the capability to communicate and be an active part of any community or society. Personality skills include communication first and foremost.
Communication:
Effective communication is a skill that is vital for any person. Proper communication skills help form bonds, work together on problems and solve them. Communication helps particularly in the workplace for coordination, teamwork, and overall growth of the company.
Interpersonal Skills:
Every person is different. That's why it takes skills to understand and communicate effectively with different people in a productive manner. Knowing how to interact with different people is a skill that is very useful in workspaces. For example, the way you would talk to your colleague is different from say, the way you would talk to your manager or CEO.
Leadership and Problem Solving:
It goes without saying, you have to be a strong communicator to be a leader. People with confidence and a way with words make for great leaders. But you don't always have to be loud to be a leader. People who are quick with their thinking, are open to ideas from their team, and give due regard to suggestions and perspectives make reliable and dependable leaders. Being good at solving problems and working around roadblocks that your team may encounter are qualities of a good leader.
Time Management and Adaptability:
One of the aspects of a desirable employee is their ability to manage their time and adapt to dynamic situations. Workplaces today present employees with a fast-paced environment that can have peaks in stress. How an employee handles such situations and adapts to them are aspects that are also studied.
Cognitive Skills
These are the skills used for more technical and process-based work. These include your skills of:
Thinking
Reading
Learning
Remembering
Reasoning
Paying attention
All these skills are necessary to carry out any and every task that you may encounter. Even the process of filling out your application form for SBI PO 2022 employs all of these skills. So Working on this especially paying attention, will go a long way in improving your cognitive skills.
Why Psychometric Tests?
Why have Psychometric tests been introduced in SBI PO recruitment? These tests are the perfect way to analyze how an employee may fit into the work culture and environment of a company. SBI PO is a rewarding but highly dynamic post and requires candidates of high caliber. Such a test will help understand the various aspects in which an employee can adapt to the demands of the post:
Whether they fit in culturally
How good their learnability is
What their motivational process is like, whether they are self-motivated, or whether they get demotivated easily
How they respond to stress. Any post of work comes with its set of problems and stresses. Can the candidate deal with those or not.
Emotional Capabilities and Ethics
SBI PO Psychometric Test: Importance and How to Prepare
Candidates should be aware that the Psychometric Test will be in Phase III of SBI PO recruitment. The scores of the Psychometric Test will be given to the Interview Panel for a thorough insight into the candidate. So make sure you do not underestimate the importance of this test.
For tips on preparation and example questions, take a look at our Psychometry Test explanation video. Our experts have obtained first-hand pointers from an Ex-General Manager of SBI and the tips will be very helpful to gain insight into the kind of questions you may encounter.
Conclusion
The Psychometric Test may be a newly introduced part of the SBI PO recruitment but it will be easy to clear once you gain an understanding of the test. Make sure to subscribe to our YouTube channel to gain more insight, tips, and tricks into the SBI PO 2022 recruitment.
This is all from our side in this blog "SBI PO Psychometric test". Stay Tuned to Oliveboard 😀
SBI PO Psychometric Test: Frequently Asked Questions
When can I apply for SBI PO 2022?
The application process for SBI PO 2022 begins on 22 September 2022. Candidates can apply on the official SBI website for the same.
What is the application fee for the SBI PO exam 2022?
The application fee for SC/ST/PWD category students is NIL, whereas the application fee for general and other category students is Rs. 750.
When can I download the SBO PO 2022 admit card?
The SBI PO 2022 admit card will be made available in the 1st/2nd week of December 2022.
---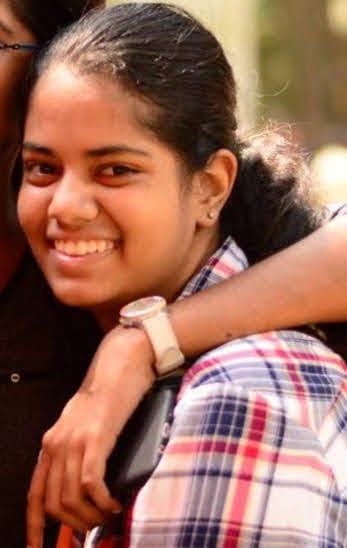 I write content to help people prepare for banking exams because I have experience as an aspirant myself. My goal is to provide accurate and easy-to-understand information for candidates. I cover various topics such as exam patterns, syllabus, study techniques, and time management to support those preparing for the exams. As a former aspirant turned content writer, I want to make the information accessible and helpful for others so that they can do well in their banking and government exams and achieve their goals.
  Oliveboard Live Courses & Mock Test Series