SBI PO Group Discussion vs Group Exercise
SBI PO Group Discussion vs SBI PO Group Exercise: The third and final phase of SBI PO is due to start anytime soon. This phase consists of 4 stages-
1. Group Exercise
2. Psychometric Test
3. Personal Interview
The Psychometric test has been underway since the 19th of March 2023. The Group Exercise and Personal Interview dates will be one and the same. Candidates can understand the difference between a Group Exercise and a Group Discussion through the following article.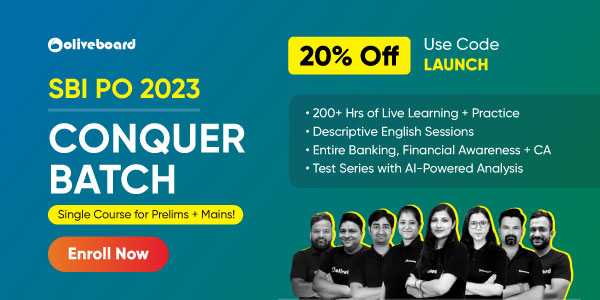 SBI PO Group Discussion vs Group Exercise
Candidates should be well aware of the qualifying criteria when it comes to the SBI PO recruitment process, especially at this stage. The following section will provide an idea of how important the Phase III of SBI PO recruitment is.
SBI PO Phase III Qualifying Criteria
First, let's look at the weightage for the SBI PO Group Exercise for SBI PO 2022-23.
| TEST | Weightage |
| --- | --- |
| Group Exercise | 20 |
| Interview | 30 |
| Total | 50 |
As seen above there is proper weightage for both the Group Exercise and Interview. The results of the Psychometric test will be considered along with the Interview.
SBI PO Final Selection
Candidates should note that qualifying both Phase II (SBI PO Mains) and Phase III (SBI PO Group Exercise and Interview) is necessary. Scoring high in SBI PO Mains but not qualifying in Phase III will still not qualify you for SBI PO. Hence, candidates should give Phase III its due importance.
SBI PO Group Discussion vs Group Exercise
Now we will look at the difference between a Group Discussion and a Group Exercise. Candidates must be more familiar with group discussions. So let's see what makes a group exercise different.
| Group Discussion | Group Exercise |
| --- | --- |
| Sharing of ideas at an individual level | Exchange of ideas in order to discuss and reach a common goal. |
| Everyone has to put their own ideas | The complete team has to come to a common conclusion |
| Members are not compelled to make decisions | Members have to make decisions to move forward |
| Individual performance in the group is assessed | It's a group activity |
| Assessment of knowledge, presentation of the subject matter | The panel will assess your intellectual and psychological behavior |
1. Sharing Ideas
In a group discussion, candidates have to plan out their individual stands (for/against the topic) and points. For group exercise, candidates have to share and collaborate ideas and opinions to take the discussion in a common direction.
2. Decision-making
Group discussion involves discussing a particular topic and putting forward points for or against it. Group Exercise is a test of teamwork to arrive at a common decision. It consists of being given a problem and having to discussion together to reach a suitable solution.
3. Assessment
Candidates are assessed individually in case of a group discussion. The panel studies the individual presentation, the command over language and the subject matter, and the manner of expressing their opinion politely. For group exercise, candidates will be marked on basis of how well they contribute to the discussion, whether their inputs help the group, and how well they collaborate and compromise.
SBI PO Group Exercise Example
Here's an example of a problem statement that can be a Group Exercise question:
Q. You are a Block Development Officer. You have received funds from the higher
authorities to improve all the necessary ailments of your area. You have 10 important
issues to look at. You have to decide which one of them is of utmost priority and keep
them accordingly at the top of your action list."
How can you approach this problem? You can discuss this with your group mates and create a list of key focus areas. Then take into account all points of view and arrange these key focus areas in descending order of priority. The following list is one example of such a solution:
The road to the district hospital is muddy.
The ceilings and walls of the primary school are in a bad state
Construction of a convocation hall for the community
Repairment of playgrounds and parks.
Clean drinking water facility is not available
Need of Power backup in Village Hospital
The boundary wall of the BDO office
Lack of Sanitation Facility
Streetlight Facility in the Village
Statue of a Local Leader
You can find the Important SBI PO Group Exercise/Discussion Topics here:
SBI PO Group Discussion vs Group Exercise: Conclusion
We hope this blog provided you some insight into how the SBI PO group exercise differs from the usual SBI PO Group discussion. The following video will provide you a more detailed idea about this:
Also, join the personalized Oliveboard GE & GD Course:
Frequently Asked Questions
Q. What is the SBI PO Group Exercise?
A: The SBI PO Group Exercise is a selection round conducted as part of the SBI PO recruitment process. It is designed to assess the communication and interpersonal skills of the candidates.
Q. How long does the SBI PO Group Exercise last?
A: The duration of the SBI PO Group Exercise can vary depending on the number of candidates and the complexity of the task. Typically, it can last anywhere from 15 minutes to 1 hour.
Q. How is the SBI PO Group Exercise evaluated?
A: The SBI PO Group Exercise is evaluated based on various parameters, including the candidate's communication skills, leadership qualities, problem-solving skills, ability to work in a team, and overall performance.
Q. What is the SBI PO Group Exercise Language?
A: The SBI PO Group Exercise is usually conducted in English as it is the common language used for communication in the banking industry. However, candidates are not necessarily required to have native-level proficiency in English. Even if English is not your first language, you can still perform well in the SBI PO Group Exercise by focusing on these other skills.
Recommended Reading
---
---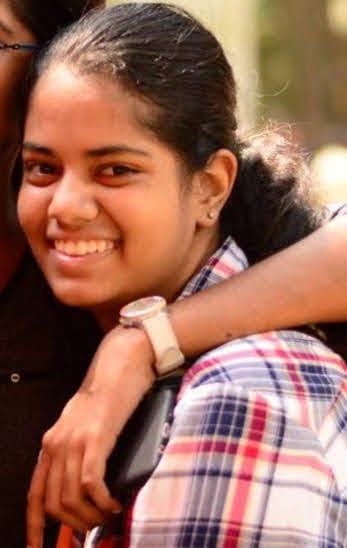 I write content to help people prepare for banking exams because I have experience as an aspirant myself. My goal is to provide accurate and easy-to-understand information for candidates. I cover various topics such as exam patterns, syllabus, study techniques, and time management to support those preparing for the exams. As a former aspirant turned content writer, I want to make the information accessible and helpful for others so that they can do well in their banking and government exams and achieve their goals.
  Oliveboard Live Courses & Mock Test Series