Negative Marking in SSC CGL: SSC is the Staff Selection Commission of India. It conducts multiple recruitments for various staff posts in the government and related bodies. SSC CGL is the Common Graduate Level exam that SSC conducts. It is mainly for those who wish to work in government agencies after graduation. This exam is for officer and assistant-level posts in the government, mainly Group B and C. While it is open to all graduates between 18 and 32, there are specific requirements for each post.

In 2022, SSC introduced a number of changes in its exam pattern. This included changes in the negative marking as well. Hence, this blog brings you a detailed rundown of the negative marking in Tier-I and Tier-II of the SSC CGL exam.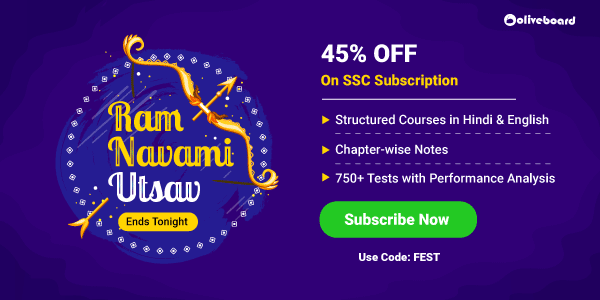 Changes in SSC CGL Exam Pattern: Overview
SSC CGL Tier – I is now only qualifying in nature.
SSC has now added Additional sections of Reasoning, General Awareness, Computer Module, and Data Entry in Tier – II
Only Tier- II is considered for final merit
SSC has scrapped Tier – III and IV.
Negative marking changed
Post preference to be selected after Tier-II Result
SSC will not conduct DV. The concerned departments will conduct the Final DV.
Negative Marking in SSC CGL
Now let's see the negative marking for Tier-I and Tier-II:
Negative Marking for Tier-I
In Tier – I, there is a negative marking of 0.5 marks for every wrong answer.
Negative Marking for Tier-II
The negative marking for Tier II is of two types:
There is a negative marking of 1 mark for each wrong answer in Section-I, Section II, and Module-I of Section III of Paper-I.
Negative marking in papers II and III is 0.50 marks for each wrong answer
Here's a more condensed version of the negative marking:
Typing Test
There is no negative marking for the SSC CGL Typing test. Your error percentage is calculated based on the following parameters:
A. Full Mistakes:
The following errors will be full mistakes:-
For every omission of a word/figure.
For every substitution of a wrong word/figure, except transposition of words.
For every addition of a word/figure not found in the passage.
For every spelling error by way of repetition, addition, omission, or substitution of a letter/letters, e.g. the word 'spelling' but the candidate types it as seeplings; seplling; speling; seepling; spelling, etc.
For repetition of word/figure, e.g. 'I shall shall be grateful ……….'
Incomplete words (half-typed words will be treated as mistakes).
B. Half Mistakes:
The following errors will be half mistakes:-
Spacing Errors: Where no space is provided between two words, e.g. 'Ihope', or undesired space is provided between the words or letters of a word e.g. 'I have', 'I h ave' (space left between a word).
Wrong Capitalisation: Wrong typing of a capital letter for a small letter or vice-versa.(This does not apply in respect of Hindi Typewriting scripts)
Punctuation Errors: Where the punctuation mark is omitted or added or substituted by another.
Transposition Errors: Where words are transposed, e.g. the words 'I hope' are typed as 'hope I'.
Paragraphic Errors: Half mistake shall be treated for each irrational para, where the space given before starting of any paragraph is not uniform, i.e paragraph given manual spaces; without pressing the Tab Key, will be treated as a half-mistake.
Negative Marking in SSC CGL: Conclusion
That is all for now about the negative marking in SSC CGL. With SSC releasing the SSC CGL 2023 Notification in April, it is best to start your preparation early so you are ahead of the preparation curve. Make sure to be up-to-date on all things SSC through our SSC YouTube channel.
Advertisements

SSC CGL Negative Marking 2023: Frequently Asked Questions
When will SSC CGL 2023 notification be released?
SSC will release the SSC CGL 2023 notification on 1st April 2023.
How many papers are there in SSC CGL?
SSC CGL tier-I has one paper. SSC CGL tier-II has 3 papers. For tier II, Paper-I will be in 2 sessions.
Is there negative marking in SSC CGL?
Yes, SSC CGL has a negative marking. Tier-I has a -1 negative marking for every wrong answer. For tier II, the negative marking is present in all three papers. However, for Paper-I, only Section 1, Section 2, and Module 1 of Section 3 have negative marking.
Is there any negative marking for the SSC CGL typing test?
No, there is no negative marking in SSC CGL typing test. Only the error percentage will be calculated.
---
---
DOWNLOAD THE OLIVEBOARD APP FOR ON-THE-GO EXAM PREPARATION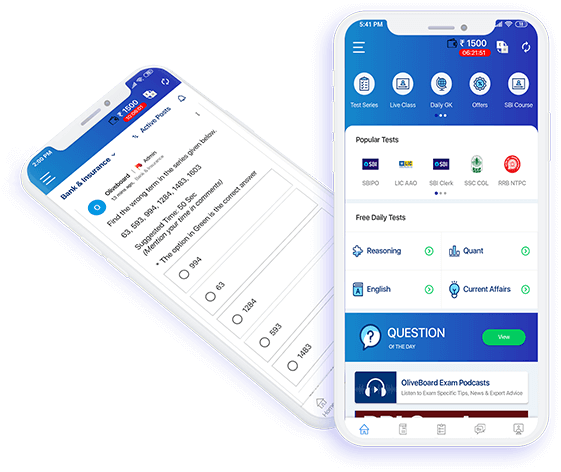 Video Lessons, Textual Lessons & Notes
Topic Tests covering all topics with detailed solutions
Sectional Tests for QA, DI, EL, LR
All India Mock Tests for performance analysis and all India percentile
General Knowledge (GK) Tests
Free videos, free mock tests, and free GK tests to evaluate course content before signing up!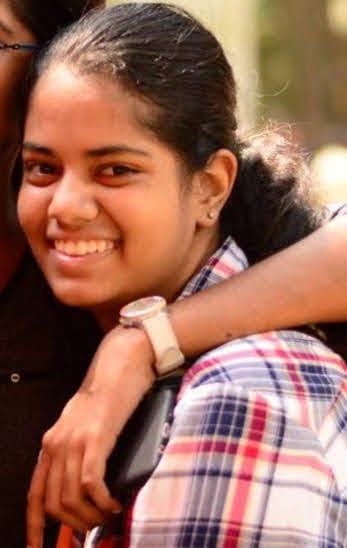 Recently started writing about bank and government exam preparation. As an aspirant myself, I have insight into various aspects of preparation. I make use of these insights to provide quality preparation content from the standpoint of an aspirant. Providing accurate information on various exams with convenience to the candidate is what I hope to achieve.