If you have just passed out of college or are about to do so, the next step is to look for a job. The first thing that comes to your mind is the most sought after government jobs. With attractive salary packages and additional benefits, it is every Indian's dream to secure a government job. Every year lakhs of candidates appear for the competitive exams conducted for recruiting government officials. Here is a list of the best government job exams that you might want to check out. Find below the list of Top 10 Government Exams In India.
Attempt Mock Tests for different Bank Exam Here
Exam
Description
UPSC
Union Public Service Commission Civil Services Exam or UPSC CSE is a national level exam and is considered as one of the toughest examinations of UPSC. UPSC is a central committee that holds this exam to recruit the candidates for the post of IFS, IAS, IPS, and other groups A and B posts.
IBPS PO
Institute of Banking Personnel Selection (IBPS) releases the vacancy for Probationary officers every year for the candidates aspiring to join the industry. Public Sector Banks take part in the recruitment process for IBPS PO. These are held once every year around September/October and notification of the same is released around August every year.
SBI PO
SBI stands for State Bank of India, and it has several job openings throughout the year. PO stands for Probationary Officer, which is one of the most sought-after positions among graduates. SBI offers vacancies for PO positions every year to meet the manpower needs of its various branches. Prelims, Mains, and GD/Interview are the three stages of the SBI PO Recruitment Exam
SSC CGL
The Staff Selection Commission (SSC) was established in 1975. It conducts exams like SSC CGL, SSC CHSL, SSC CPO, etc for recruitment of Officers in Group B & Group C. The SSC CGL is the Combined Graduate Level conducted for filling up officer & assistant level posts in various ministries and departments of the Central Government. SSC CGL Recruitment Exam is one of the most popular Government Recruitment Exams in the country as Lakhs of aspirants apply for this exam every year.
RBI Grade B
Reserve Bank of India (RBI), the country's central bank is wholly owned by the Government of India. It is responsible for currency issuance and circulation, maintaining financial stability, and managing government accounts.  Each year, RBI holds an exam to recruit officers into its Manager cadre, also referred to as RBI Grade B officers.
RRB JE SSE
Indian Railways is the biggest public sector organization in India and also one of the world's largest employers. It conducts the RRB JE Recruitment for selection of candidates for the post of Junior Engineer in various departments.
IBPS SO
In 2011, IBPS started the Common Recruitment Process (CRP) for the selection of personnel in Specialist Officers cadre posts and accepts online applications through its official website.
The IBPS SO Exam is conducted every year to select candidates who join the participating public sector banks as Specialist officers.
IBPS Clerk
IBPS started the Common Written Examination (CWE) for recruiting officers and clerks in the Indian Banks and accepts online applications through its official website. The Institute of Banking Personnel Selection conducts the IBPS Clerk Recruitment Exam to recruit bank clerks for public sector banks and financial institutions across the country.
SSC CHSL
The SSC Combined Higher Secondary (10+2) Level ( SSC CHSL ) is a nationwide exam conducted for the recruitment to the posts of Lower Division Clerk (LDC), Data Entry Operator (DEO), Postal Assistants / Sorting Assistants (PA / SA) in various central government departments and ministries
RRB ALP
Loco pilot is the short form for locomotive pilot and is considered to be the backbone of the Indian Railways. Usually, two loco pilots drive a locomotive engine. The Indian Railways conducts RRB ALP examination to select loco pilots and since the number of seats and vacancies are quite a few, only a handful get selected.
Top 10 Government Exams In India
This exam is conducted by the Union Public Service Commission to hire civil servants for various departments and is one of the well renowned and high profile jobs in Top 10 Government Exams In India. These officials can affect the government's decision-making. The officials work in secretariats and administrative positions.
They work in tax collection, social welfare, law, and developmental activities of the state. The referred posts include:
The minimum qualification is a bachelor's degree. The candidate must be between 21 and 32 years of age. The salary package ranges from 1,20,000 to 2.5 lakh per month.
The Institute of Banking Personnel Selection conducts this exam for hiring candidates for the Probationary Officers in various private and public sector banks. It is the first step in the Officer scale designations. The duties include administration, clerical activities and improving the bank's business.
Graduation is the minimum eligibility. The maximum age limit is 30 years. Average salary is about 45,000 per month.
The State Bank of India conducts the exam for hiring candidates for the posts of Probationary Officers in their various branches. This also an entry-level position that sets you up for a bright future in banking.
The duties of a PO include administration, general banking, and cross-selling financial products.
Candidates must be a graduate from a recognised university and within 21-30 years of age. Average salary is around 45,000 per month.
This exam is conducted by the Staff Selection Commission for hiring employees for higher positions in different departments. The most popular designations include:
Inspector of Income Tax

Inspector (Central Excise)

Inspector (Preventive Officer)

Inspector (Examiner)

Assistant Section Officer
Statistical Investigator Gr. II
The employees mostly have to tackle daily administrative tasks. The minimum education qualification is a bachelor's degree, but it varies for different posts. The age limit for the exam is 18-32 years. Average salary package is 30,000.
DOWNLOAD THE OLIVEBOARD APP FOR ON-THE-GO EXAM PREPARATION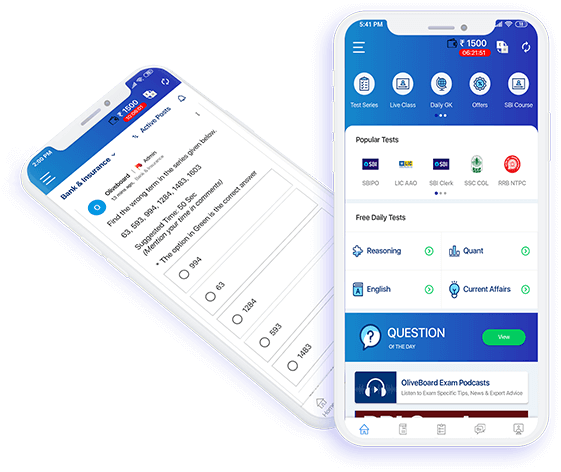 Video Lessons, Textual Lessons & Notes
Topic Tests covering all topics with detailed solutions
Sectional Tests for QA, DI, EL, LR
All India Mock Tests for performance analysis and all India percentile
General Knowledge (GK) Tests
Free videos, free mock tests, and free GK tests to evaluate course content before signing up!
The Reserve Bank of India conducts this exam for hiring candidates for various positions in the management cadre. These are entry-level officers. The average salary is around 68,000 approximately and the basic pay is around 35,000.
The minimum qualification is 60 % marks in class 12 and 10. The age group for the exam is 21-30 years.
The Railway Recruitment Board conducts this exam for hiring for different positions such as:
Senior Section Engineer

Junior Engineer

Depot Material Superintendent
Chemical & Metallurgical Assistant
For the Junior Engineer post, the minimum qualification required is a Diploma in engineering and he/she must be within 18-33 years. For SSE, a B.Tech along with relevant experience is needed. For them, the age limit is 20-34 years.
The average salary for JE is 42,000 and that of SSE is 45,000 per month.
The IBPS SO exam is conducted for hiring specialist officers in different posts such as:
IT Officer

Rajbhasha Adhikari

HR Officer

Law Officer

Marketing Officer

Agriculture Officer
The minimum education required is graduation or postgraduation in the relevant fields. The age limit is 20-30 years. The average salary for Scale 1 officers is 42,020, 45,950 for Scale 2 officers and 51,490 for Scale 3 officers.
The exam conducted by IBPS for recruiting candidates in clerical grade. These officers handle customers and perform administrative tasks. Candidates can later be promoted to higher positions by qualifying internal exams.
The minimum eligibility is graduation from a recognised university. Age limit is 20-28 years. The average salary is 20,000 approximately.
The exam is great for students want to be employed after their schooling. The minimum qualification is class 12 and the age must be within 18-27 years. Applicants can get jobs in positions such as:
Lower-division

Postal assistant

Data entry operator
The approximate salary is 20,000.
Conducted by the RRB, the exam hires candidates for the post of Assistant Loco Pilot. He is responsible for piloting the train. The two positions under this exam are:
Assistant Loco Pilot

Loco Pilot
The minimum eligibility is class 12 and Diploma in Mechanical/ Electrical/Electronics/Automobile Engineering. Average salary package is around 24,000. Maximum age limit is 30 years.
Conclusion
So, if you are interested in any of the Top 10 Government Exams In India mentioned above, start preparing now. Go through the question papers of the previous years to get an idea about the exam pattern and types of questions.
Attempt Mock Tests for different Bank Exam Here
This is all from us in this blog, for Top 10 Government Exams In India. For more updates related to the Government and Banking Exam, Please stay tuned to Oliveboard.
Do check our different courses and start preparing for the exams with the best mock test series on Oliveboard.
Also Check:

---
Recommended Free Downloads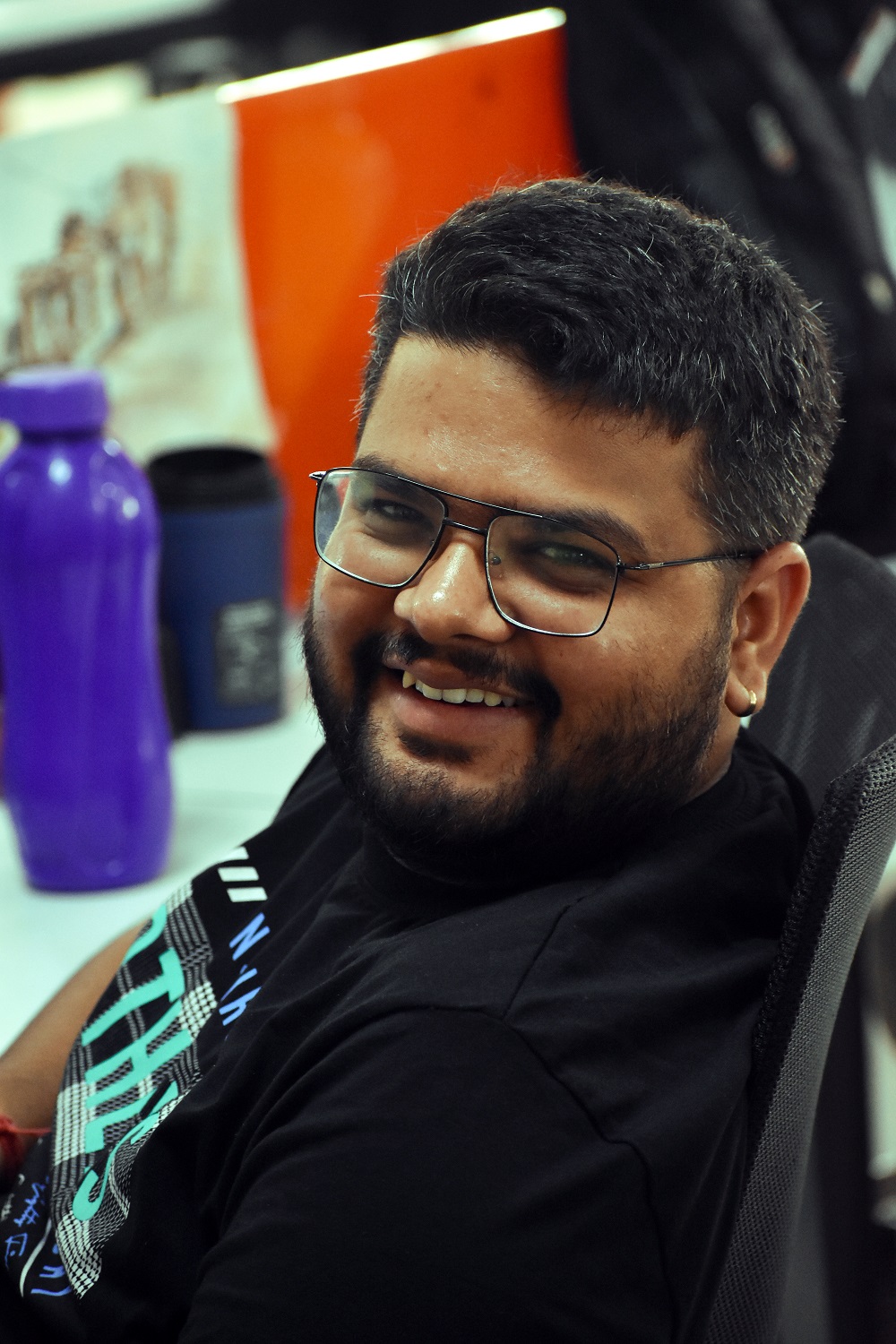 Dikshant (DJ) is an engineer turned banker. He has cleared many competitive exams before his current placement. Being an officer in the bank, DJ is super busy but makes sure that he always finds time for writing informative & exam-oriented content to help students in cracking competitive exams such as SBI, IBPS, SSC, JAIIB/ CAIIB and many more.
  Oliveboard Live Courses & Mock Test Series